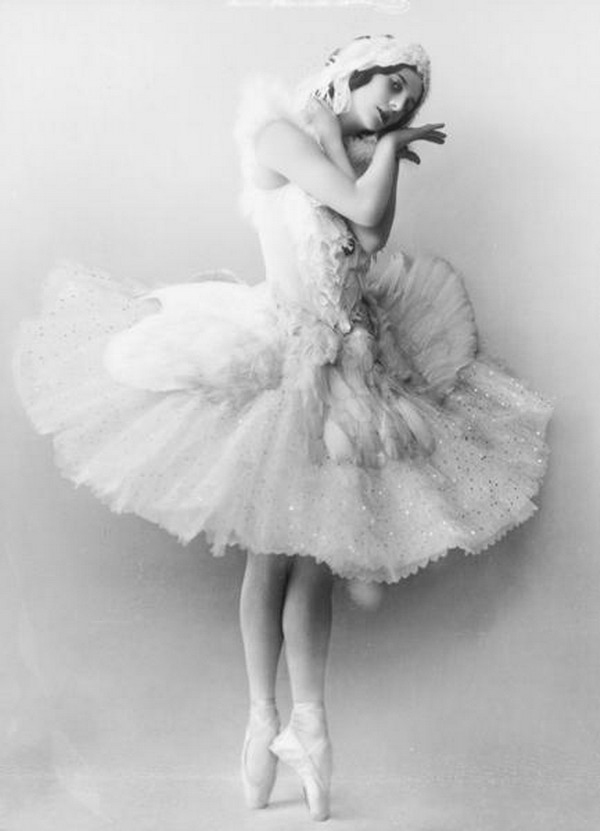 The Pavlova 2012 Festival was launched earlier this year in June, held at Ivy House in North London, Anna Pavlova's former home from 1912 until her death in 1931. The festival included a number of special events, including a photographic exhibition and a film season at the British Film Institute, playing tribute to Pavlova's beautiful art form, exquisite tutu and pointe shoes!
It is over 100 years ago that Pavlova decided to leave Russia and make London her home, with Ivy House being the base from which she conducted her ballet school, training young girls who aspired to be part of her touring company. Once Pavlova had severed links with St Petersburg, she travelled enormous distances – to North and South America, to India, Japan and Australia – continuing to dance almost to the day of her death.
The BFI season of films about Pavlova is part of this year's centenary celebration of her acquisition of Ivy House, a season stocked with footage of her life and career. Jane Pritchard curated the six programmes, which include documentaries, feature films and recordings of Pavlova on and off stage, and most importantly dancing. The main source of filmed material about her was The Immortal Swan, a tribute put together after her death by Victor Dandré, who may have been her husband as well as being her manager. The film drew on "home movies" made during Pavlova's travels and on very basic films of some of her repertoire; Pavlova was fascinated by what she realised was film's potential for recording dance, and extremely open to experiment… more so than most of her ballet contemporaries.
Pavlova's Imperial Ballet-trained technique was a means in order to convey what truly mattered to her: her expressiveness, rather than the execution of steps. By the time most of the films of her dancing were made in the 1920s, she was relying on very simple choreography without the fifth position, pirouettes or arabesques, but runs on pointe, legs parallel, defining her legendary status beneath her Dying Swan tiara with strong, arched feet and beautiful arms and legs. The Dying Swan, the solo choreographed for her by Mikhail Fokine in 1907 was retained as her signature piece, and she danced it 4,000 times.
Image courtesy of the Wikimedia Commons.