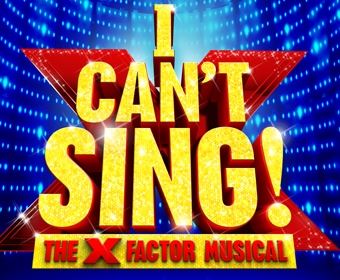 Full casting has been announced for new Wet End production I Can't Sing, The X Factor Musical which premieres in Spring 2014 at the London Palladium.
Earlier this year it was announced that Olivier Award-winner Nigel Harman had been cast as X Factor supremo Simon and that Color Purple star Cynthia Erivo and Holby City actor Alan Morrissey had been cast as lovestruck contestants Chenice and Max. Joining Nigel as judge will be Ashley Knight as positive boyband manager Louis and Victoria Elliot as pop queen Jordy. Simon Bailey will play the affectionate X Factor host Liam O'Deary, with Billy Carter as Executive Producer and Simon's right hand man, Gerard Smalls. Simon Lipkin plays Chenice's canine sidekick and Joe Speare is her powerful singer Grandad. Along with Chenice and Max, the I Can't Sing hopefuls include Katy Secombe as supermarket checkout girl Brenda, Charlie Baker as The Hunchback and Shaun Smith and Rowen Hawkins as Irish pop duo Alterboyz.
The I Can't Sing! cast is completed by Luke Baker, Adam J Bernard, Jenna Boyd, Cyrus Brandon, Gabrielle Brooks, Scarlette Douglas, Kelly Ewins, Scott Garnham, Cherelle Jay, Faisal Khodaukus, Jaye Marshall, Brian McCann, Max Parker, Joseph Prouse, Steven Serlin, Kirstie Skivington, Philippa Stefani, Gary Trainor and Alex Young.
The brand new musical comedy, written by Harry Hill and Steve Brown, will feature 19 original songs, telling the sensational(ised) story of heartache and laughter that keeps millions tuning in to the X Factor every week. Harry Hill has worked with a lot of the cast in the workshops for I Can't Sing! and have some new company faces. Harry has even commented on the uncanny likeness between Nigel Harman and Simon Cowell, especially with a wig and false teeth!