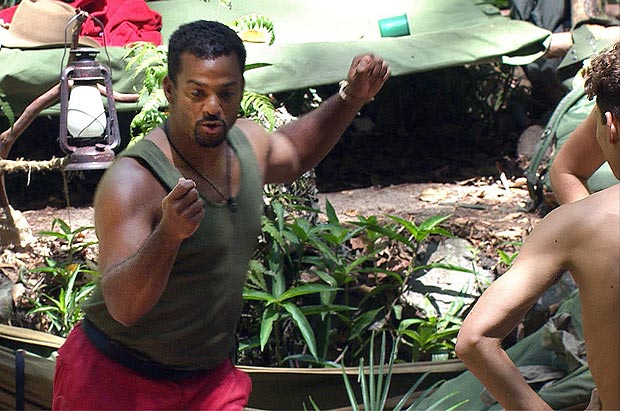 Eagerly awaited on this year's I'm a Celebrity, Get Me Out of Here was The Carlton Dance, made famous by American actor Alfonso Ribeiro during the hit TV show The Fresh Prince of Bel-Air. With the IACGMOOH series now over for 2013, it is clear that the contestants bonded from the off and worked together throughout.
Audiences had to be incredibly patient to see Alfonso's flawless moves, and perseverance finally paid off. Alfonso both demonstrated and taught the Carlton dance to his I'm a Celebrity campmates, injecting some fun and sun into some of the relatively darker mood days. Alfonso, up to this point, had maintained that there "will be no dance until I am voted out" however he burst into action on the reality show after getting a pep talk from fashion designer David Emanuel.
The campmates joined in with great gusto, with the signature dance moves learnt by Olympic Gold Medallist Rebecca Adlington, reality star Joey Essex and professional dancer Vincent Simone also joining in. Rebecca was particularly pleased that Alfonso taught the dance to his campmates having been desperate to learn the routine. The impromptu dance lessons from Alfonso was a welcome distraction from camp life for the campmates following surprise evictions and rising tensions.
The camp's efforts at learning the dance were rewarded with some music after dinner, and the campmates looked blissfully happy to hear the Tom Jones classic "It's not Unusual", with each campmate performing the routine. Thankfully spirits in camp were restored to a higher level than had previously been seem, but not for long as it was revealed the following morning that Matthew Wright and Vincent Simone were out!
For those of you who don't know "The Carlton Dance" here it is performed by Will Smith and Alfonso in an episode of "The Fresh Princeof Bel-Air"!