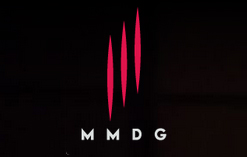 The Mark Morris Dance Group has been holding specific dance workshops for students & Parkinson's sufferers, namely the company's Dance for PD (Parkinson's Disease) programme. Through this community-lead strand, and much like Rambert's and English National Ballet's similar work, the companies provide refuge and enjoyment for the sufferers through dance.
Much research has shown that dance can hugely improve the quality of life of people with Parkinson's Disease, with many rehabilitation programmes focusing on movement and the use of the body to improve experiences whilst suffering with the disease. In particular for 2015, the Mark Morris Dance Group will be bringing its Dance for PD programme to the Sydney Opera House in June, alongside the company's performance programme for the iconic venue.
For people with Parkinson's and their carers, a free community dance class lead by dancers from the Mark Morris Dance Group will be held in June, alongside the Australian-based dancer Erica-Rose Jeffery who is the Dance For Parkinson's Australia programme co-ordinator. Providing improved experiences for the sufferers is paramount to this work, and being able to engage simultaneously with the Mark Morris Dance Group will enhance the experience, much like the ethos of the aforementioned UK programmes.
For dance teachers, there will be a two-day introductory teachers' training workshop held during June too, aiming to assist in growing the network of teachers qualified to lead dance classes for those with Parkinson's Disease. The Mark Morris Dance Group will also hold two education workshops for school students, including a dance class for students with physical and intellectual disabilities, and a masterclass for more talented dance school students. The company's visit to Australia, therefore, seems to be a wholly fulfilling venture, and is not one to be missed.