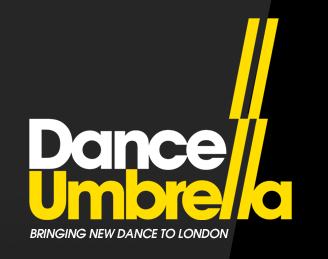 In October this year, Dance Umbrella will present a very different festival than is usually presented, co-curated by Artistic Director Betsy Gregory and choreographer Jonathan Burrows. Dance Umbrella 2012 will run from 5 to 14 October, presented in the Platform Theatre at the new Central Saint Martin's College of Art and Design in King's Cross, in addition to two site-specific works in the surrounding area.
Dance Umbrella has been bringing new dance to London since 1978, inspired by the dynamism of the city of London, bringing together artists and events, from ballet shoes, to jazz shoes, to leotards, to foot thongs. Each year, Dance Umbrella succeeds in surprising and thrilling its audiences, once presented in numerous venues all over London, and for 2012 settling in one main venue in the centre of the city. Dance Umbrella champions itself in commissioning, producing and presenting dance events, staging one of the world's leading international dance festivals.
Dance Umbrella prides itself on the dance experiences it provides for its audiences by presenting a range of affordable and free-to-view events in unusual spaces. The team involved also aims to identify, nurture, support and showcase the most exciting talent in new dance, offering artists the benefits of long-term relationships and identifying the most appropriate platform for the work programmed.
As an accessible, flexible organisation with an incredibly international outlook, Dance Umbrella is committed to collaborating and creating new partnerships in presenting the highest quality new dance, trends and aspirations through performances and participatory opportunities. Just last year Dance Umbrella programmed the world-renowned Merce Cunningham Dance Company as part of their final world tour before the company disbanded on New Year's Eve 2011.
For 2012, Dance Umbrella will be presenting much new dance, including a Mary Wigman dance evening, Wendy Houstoun's 50 Acts and Noé Soulier… a programme not to be missed.
Image courtesy of Dance Umbrella.