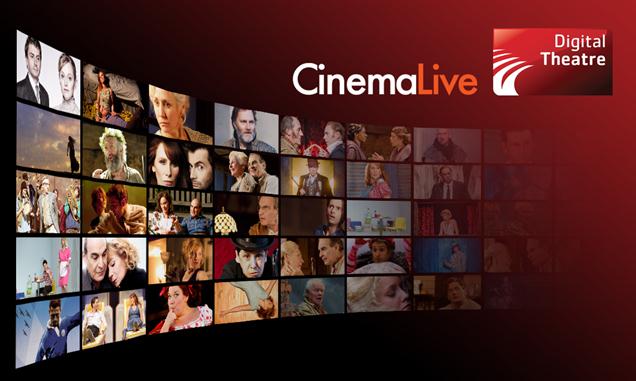 Similar to many ballet productions that have recently been screened in cinemas, it will be possible in the future to catch up with your favourite West End shows with a bucket of popcorn. Digital Theatre, which makes filmed theatre productions available for download online, and CinemaLive have paired up to screen some of the best of British theatre in UK cinemas, both new works and those from theatrical archives.
Digital Theatre has partnered with film producers CinemaLive and will present its first series of screenings in September 2013. No titles have been annoucned yet for the screening programme, but the focus will be primarily on West End productions, including David Tennant and Catherine Tate in Much Ado About Nothing and David Suchet and Zoe Wanamaker in Arthur Miller's All My Sons. In turn this will presumably make West End productions more accessible to larger audiences, however this may also decrease their unique exclusivity, and the singular experience of taking in a production in the heart of Theatreland. Despite this, opening up West End productions to other audiences may also increase revenue for theatres in inspiring audiences to see other and alternative productions that they may first have seen in the cinema.
Since the launch of National Theatre Live in 2009, theatre has had an increasingly regular presence in cinemas. In June 2013, NT Live will broadcast its first West End production, The Audience which stars Helen Mirren, following the lead of Graham McLaren's production of Great Expectations, which was live-broadcasted its opening night around the UK. This took around £80,000 at the box office, emphasising the decline (or perhaps increase) of audiences visiting West End theatres, but ultimately expanding the possibilities by offering audiences another chance to catch past productions they might have missed.
Founded by Robert Delamere and Tom Shaw in 2009, Digital Theatre now hosts productions from some of the UK's largest theatres, including the Royal Court, the Royal Shakespeare Company Shakespeare's Globe and the Almeida theatre.