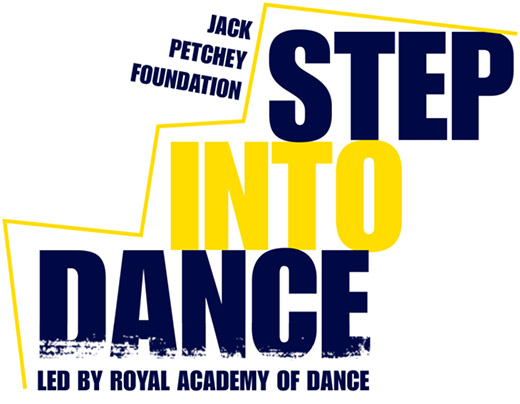 Eighteen youth dance groups from mainstream and SEN secondary schools across London have been selected to perform at Sadler's Wells in London's biggest celebration of youth dance, taking place on 5 July.
Step LIVE! is the end of year showcase from Step into Dance, the UK's largest inclusive secondary school dance programme. The event will feature over 350 young performers, who all receive specialist dance education thanks to the Step into Dance programme – a partnership between the Royal Academy of Dance and The Jack Petchey Foundation. The event is the culmination of a year of hard work and a fantastic opportunity for young dancers on such a large stage.
From a pilot of 28 schools, the Step programme is now a fully inclusive programme delivered in 200 schools and available in 32 London boroughs and Essex, including Special Educational Needs schools and Pupil Referral Units. Step into Dance is unique in offering sustained training (of up to 2 hours per week) and performance opportunities throughout the academic year.
Following a series of nine London-wide Borough Events, groups who showed the most promise and talent were invited to auditions across the capital. Lambeth Academy were one of the groups to impress with an energetic street piece choreographed by their Step into Dance teacher, Kevin Young. The group from Lambeth, who performed outside a local supermarket to raise money for costumes, will join seventeen other school groups from the Step into Dance programme performing at Step LIVE! 2014. Also performing will be the three Step into Dance Youth Companies, showcasing the very best of the programme's promising young talent.
Tickets to Step LIVE! 2014 are now on sale at www.sadlerswells.com or via the Box Office on 0844 412 4300.