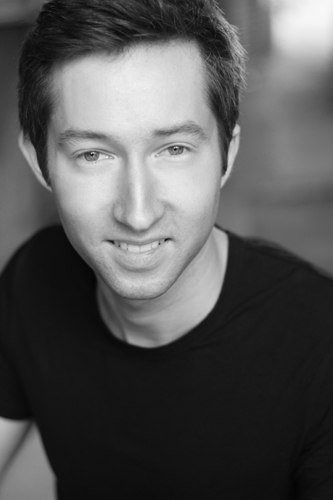 Damian has a diverse background in dance and theatre having been Danish Ballroom and Latin Champion on several occasions. He was 1st runner up in So You Think You Can Dance (Denmark) and went on to continue his training at Laine Theatre Arts.
Choreography credits include: Pirates Of Penzance (UK Tour), Patience (Kings Head Theatre, London), Do I Hear A Waltz (Park Theatre, London), Dick Whittington (White Rock Theatre, Hastings), Junior TV (Danish Television 1) and pieces for the Laine Theatre Arts productions Spirit of Life and Flying in at 40 (Epsom Playhouse). His theatre performing credits include: Beauty and the Beast (Det Ny Theatre, Denmark), Chantal in La Cage Aux Folles (Nørregade Theatre, Denmark), Dirty Dancing (Metronom Theatre, Germany) and Ich War Noch Niemals in New York (Metronom Theatre, Germany).
Damian has been dance captain for High School Musical (National Tour, Denmark), Jack and the Beanstalk and Aladdin (Chelmsford Civic Theatre) and was a cast member of the Danish children musical feature film Bølle Bob & Smukke Sally (Regner Grasten Film).
Have you always wanted to be involved in dance?
I've danced for as long as I can remember so I guess the answer is yes. My parents told me that they just had to take me to dance classes when I was three years old as I would always stand in front of the television as soon as I heard music coming out it. I would start making up dance moves – "boogie woogieing" – and enjoying life. I have to say, I'm glad that my parents made that decision.
Where did you train and what was it like?
Well, I feel like you train your whole life really which is one of the exciting parts of this industry. You will never finish developing as a performer which is so inspiring. That's why you still, as a professional performer, find yourself working hard in dance classes, taking singing lessons and developing your acting skills.
I first trained in Ballroom and Latin and danced for over 16 years competing on an international level representing Denmark at the World Championships. Doing this throughout my teenage years was exciting but also very hard work. I loved it so much though, which meant it was never difficult to choose Ballroom and Latin over parties and social life outside of school.
I went to school in the morning, then straight to the dance studio for several hours' practice, then home for food, homework and bed. This would usually be the schedule from Monday-Thursday. Friday would be a day off before the weekend was taken up by competitions in either Denmark or somewhere else in the world.
I really treasure this period of my life. It taught me to be focused and determined which, at the time, I didn't realise how important that would be for my future career.
I then went on to continue my training at Laine Theatre Arts in Epsom which was just incredible. There is something very special about being together with so many talented people in one place all thriving to be the best that we can be. Miss Laine, together with her faculty, give you an excellent opportunity to develop into a professional artist if you are ready to put in the hard work that is required. When you walk into the college on your first day you have no idea what journey you are about to go on but three years later you stand stronger than ever, not only as a performer but most importantly also as a person.
Was there a natural transition into choreographing for you?
Most jobs I've had have either been as a dance captain or a swing which means you are very involved in the creative side of a production. Furthermore, I've always had a hunger to be creative in a choreographic way and I think if you have that in you, it will almost be impossible to neglect in the long run.
Do you still perform?
Yes, I do still perform as it gives me a completely different satisfaction than choreographing which also means it's almost impossible to say which one I prefer. Both have huge positives as well as, believe it or not, a few negatives. However, the kick you get from both of them is just incomparable.
As a choreographer, I found it very difficulty in the beginning, that during previews or on opening nights it was all out of my hands. I would be really nervous and could barely sit still in my seat as my body would just naturally do some of the steps thinking that it would help the cast. I always think it's so much better to be up on the stage as you are so focused on your job which means everything else around you disappears. Then again, there is nothing like the feeling of seeing your work come alive on stage and being proud of it. Like I said, the two roles are incomparable.
What is the hardest part of the rehearsal process, as both a dancer and a choreographer?
It's two very different state of minds. As a dancer, you will mostly be focused on yourself as you have a huge amount of work to go through. You have dance steps, harmonies, lines to learn and it all needs to come together in a very short amount of time which can be really hard and stressful.
As a choreographer, it's all about the overview and having a much wider focus. I think one of the hardest parts of the rehearsal period is to have a fresh opinion about your own work that you've already seen many times. It's so important to have the ability to say, "what I've done doesn't work" and then try and change it for the better.
What is a day in the life of Damian like?
My days are very different from each other which I absolutely love. I try to exercise every morning and love to end the day watching Danish television on my iPad but apart from that, it all depends on what job I'm doing and whether I'm choreographing or performing.
Do you have any advice for aspiring performers?
I think the best advice I can give is to make sure that a performing career is a 10,000,000% what you want. If you feel the passion for anything else you should definitely do that instead. It may sound really harsh but that is the reality. However, if you do make the decision to go for it, then don't let anyone stop you. Remember talent will get you far. Hard work will get you further.