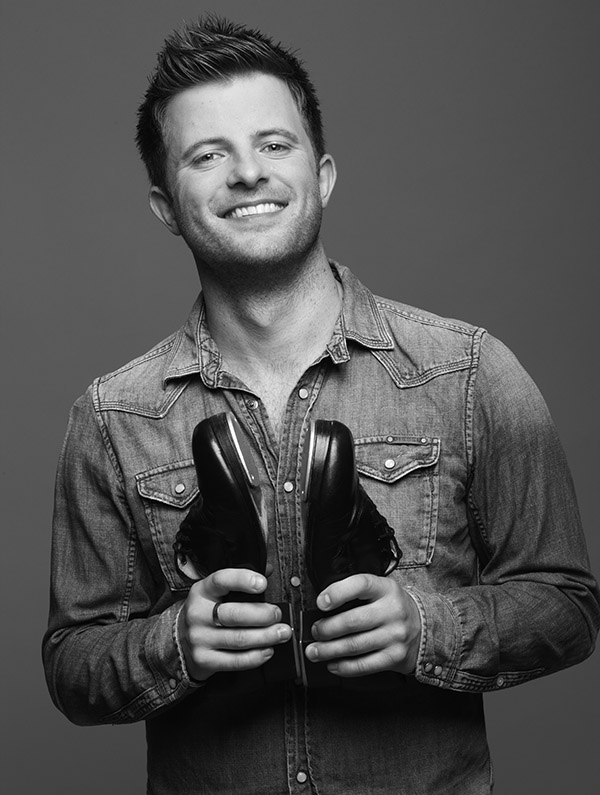 'So You Think You Can Dance' winner Matt Flint is a ball of energy. Having won this prestigious competition and having danced alongside many well-known music artists, it is any wonder Matt has time for anything else. Despite this, he is running a dance competition named "Can You Dance?" with dancer Tom Shilcock, which will be held in Norwich, Nottingham and Leeds.
Here Matt talks about his training, winning SYTYCD and his latest dance project…
When did you begin dancing, where and why?
I started dancing in 1994 at the age of 12 (now you know how old I am!). I went along to the local dance school in Scarborough and did their new boys street dance class. I was quite sporty and always up for something new – I loved it instantly.
What were your early years of dancing like?
I was taught early on from my dance teacher just how hard you had to work and believe me, she took no prisoners. I struggled at first having to perform in front of friends but I loved dancing most nights of the week and was excited to get to London.
How long have you been performing/choreographing? Did you start young?
I have been dancing for 20 years now. Wow, it has flown by! I started fairly late by comparison. I have always been into choreography – I started just by choreographing myself but now I thrive on the challenge of choreographing whatever is put in front of me!
Where did you train and what was a typical day like?
I trained at Laine Theatre Arts. It has always been one of the top colleges, my time there was fantastic. The training was intense, you could be dancing for 7 hours a day.
What is a typical day like now?
Never the same, which I love! Aside from the choreography work, Can You Dance? fills my day. We are just about to enter the 2014 season so things are really starting to build up nicely!
Tell us a bit more about Can You Dance?
CYD? is what the regions have been craving for a few years… In a nutshell, we are bringing top Choreographers, Dancers, Colleges & Dance Organisations to counties that haven't been able to experience anything like it before! The day consists of Masterclasses, a Showcase, an Industry Exhibition and is the perfect opportunity for young dancers to discover what the next step is for them.
Where can we find the conventions this year?
We will be in Norwich, Nottingham and Leeds – so come and say hello.
Do you still take classes? How do you keep on top of your technique?
I do a lot of Bikram Yoga, a couple of gym sessions a week, plus all of the dancing I still do.
What would you say was your greatest achievement to date?
Probably So You Think You Can Dance. Not because of winning, but because it has opened lots of doors which I'd been struggling to open for many years.
Which part of dance do you enjoy most?
The fact it's my passion and I feel like I've never worked a day in my life. The social aspect. The fitness.
What advice would you give to someone aspiring to be part of the dance industry?
Get your head down and work hard. Sweat in every class. Look for inspiration outside of your bubble. Luck favours the prepared!
What's next for you?
Last week I was choreographing Kylie on Sport Relief. This week I am in pre-production for a new musical. Over the next month I'm working on an advert!