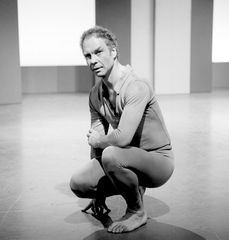 The Merce Cunningham Trust, established in 2000 to further the iconic American choreographer's legacy, has announced an award of $250,000 to the Baryshnikov Arts Centre, and $375,000 to the Foundation for Contemporary Arts.
Both organisations were seemingly highly important to the choreographer during his life, especially the Foundation for Contemporary Arts as it was founded by Cunningham's partner John Cage, and Jasper Johns, a longtime collaborator. The Foundation provided vital support to Cunningham over the many years he worked before his death in 2009. Equally so did Mikhail Baryshnikov, who performed Cunningham's work and assisted fundraising. Baryshnikov heads the Baryshnikov Arts Centre.
These generous donations mark the first – and perhaps only – time the Merce Cunningham Trust has awarded cash grants: it may not happen again. The Merce Cunningham Trust works to support the legacy of Cunningham's work, and much work is done to support the licensing of the work. The recent donations awarded have arrived without any criteria by which to work with the donations, despite the Trust's aims, not even to encourage the teaching of Cunningham's technique.
Meanwhile, the Baryshnikov Arts Centre has been raising funds to establish a Cage-Cunningham fellowship, and will also rename its largest rehearsal space the John Cage and Merce Cunningham Studio. In focusing on its own fundraising for the fellowship, it seems the Merce Cunningham Trust donation was a surprise from the sister institution, especially a provision of this size to aid its work. The Centre aims to advance the next generation of 'rigorous artistic rule-breakers and innovators, in the names of Cunningham and Cage' and can do so through the award.
The Foundation for Contemporary Arts will use the grant to establish a biennial Merce Cunningham Award, the first recipient of which will be choreographer Yvonne Rainer; Jasper Johns has particular memories of Rainer dancing in Cunninhgam's old 14th Street studio.
Image courtesy of Wikimedia Commons