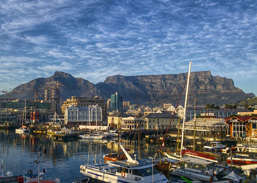 Cape Town City Ballet has recently experienced a crisis in South Africa, having been removed from its University of Cape Town premises after 82 years of partnership with the organisation. The reasons cited were that the company's ballet was "euro-centric and colonial". Company members were warned it had become unsafe for them to be on UCT property due to student protest action, particularly students in the contemporary and African dance streams.
During December the company was searching for somewhere to rehearse, with three imminent productions. It was offered the temporary use of a small studio, at the back of arts organisation Artscape, but this did not provide the office staff with any facilities in order to continue working too. However, it was claimed by UCT that when the ballet company's yearly lease had ended, rehearsal space was needed by the university itself, and that it would continue to support ballet as an art form.
The premises was only rented by the company, and it offered tuition to students as part of the agreement. The UCT School of Ballet became an important source of dancers for the company and, throughout her tenure as head of department there, the company's executive director insisted on including contemporary and African dance as options for majors. Despite this, the university's students feel it is not appropriate for a classical ballet company to be on the premises because of the European and colonial connotations surrounding it.
The company has therefore had to suspend its development programme for young male dancers, which has led to several black male dancers being spotted by overseas companies as soon as they became semi-professional. It is clear Cape Town City Ballet has provided a nurturing environment for university and aspiring performance students, and for graduate dancers and choreographers too.