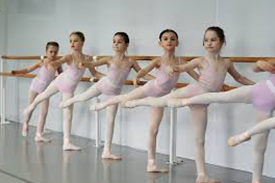 Dance, whilst it can be incredibly rewarding and initiate wonderful feelings, can also have negative effects on the body and mind, causing injury, or issues in thoughts and feelings. It is not just a physically demanding career, it can affect mental health too. Professional and aspiring dancers are always looking to build up a thick skin, however this is not always possible and dance criticism can have a detrimental affect on the mind.
Dancers are notorious perfectionists, spending long hours working on particular steps, in reduced clothing and in front of large mirrors, criticising aspects of their body and performance. Whilst teaching methods have mellowed considerably in the twenty-first century, dance teachers may still employ 'older' methods to train dancers, in using harsh metaphors for their corrections. With aspiring professional dancers, often the pressure and demand from teachers – and themselves – can be too much.
Dance, by its nature, always aspires for more, be it leaner muscles, more powerful jumps or higher kicks. Rehearsals can be long and hard work, without considering the demands of dance classes themselves. In severe cases, dance can attract long hours and great stress coupled with eating disorders, substance and alcohol abuse, insomnia and sleep disorders. This is sadly a result of it attracting creative, competitive and hard-working people who work solidly for little pay, often only personal reward.
Mental health issues may occur as a result and it can often by difficult to source and afford professional help as a dancer. It is important to acknowledge the issues dance can create, and educate dancers and teachers on ways to prevent problems occurring. People experiencing mental health issues, such as depression, often live in fear of being judged, and approaching someone who you think needs help or reaching out for help yourself can be incredibly daunting. Simply asking someone if they are okay is a great first step.