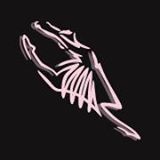 The En Avant Foundation is a new non-profit foundation for specialised ballet coaching, mentoring and the awarding of scholarships in the sphere of classical ballet. As a new initiative formed with a specific purpose to promote classical ballet by offering specialised ballet coaching via Master Classes and Workshops, En Avant Foundation is able to offer dancers the means by which to propel their careers.
The En Avant Foundation utilises eminent artists from the ballet world who are known for their brilliant careers and qualifications; their wealth of knowledge is immeasurable and they are willing to pass it on in order to aid the next generation of artists. It is the Foundation's goal to contribute to the existing potential of young dancers by providing them with unique opportunities through mentoring and scholarships.
En Avant Foundation, whose artistic director is the renowned Cynthia Harvey, has the support of a number of prestigious artists who have agreed to become the Advisory Committee: Darcey Bussell CBE, Ángel Corella, Isabelle Guérin, Dr Linda Hamilton, Steven Heathcote, Desmond Kelly OBE, Violette Verdy, and Edward Villella.
The Foundation will consequently present masterclasses and workshops for pre-professional and professional dancers. The artists of the Advisory Committee will present some of the masterclasses and workshops, with some taken by those who have expertise in related fields. These will take place in a number of cities worldwide in future years.
The Foundation's first event will be held in New York City on 7 and 8 June, with Edward Villella, Isabelle Guérin and Cynthia Harvey as teachers and coaches, including Dr Linda Hamilton, Advice Columnist for Dance Magazine, presenting a lecture on "Overcoming the Stresses of Performance".