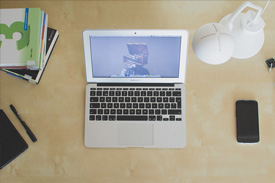 Recently the Royal Ballet School launched a unique and exciting online project that traces the story of the founding of a national ballet in Britain, through specially curated collections. Named The Ballet History Timeline, it is a new, interactive online tool that relates to the wider history of classical ballet as a theatre art form.
The Timeline was created by the School to mark the 90th year since it was founded by Dame Ninette de Valois in 1926, building on historical content originally developed for the Julia Farron Ballet Resource Centre, an information database formerly located in White Lodge Museum (2009-15). The Timeline is an ongoing project, beginning in the 1860s and continuing through to 1956, the year in which Dame Ninette de Valois' school and companies were awarded a Royal Charter.
The timeline will eventually extend both further back and forwards so that more of the material held in The Royal Ballet School Special Collections can be explored online. Set out as linear chronology, the Timeline is illustrated by archival material from The Royal Ballet School Special Collections, now within its proper historical context. The Timeline works on both desktop and mobile devices but, due to the extent of the materials, is best viewed on a desktop.
The Timeline currently features nearly 750 images of items held in The Royal Ballet School Special Collections: nearly 67,000 words and detailed image captions. This Ballet History Timeline will be a hugely useful interactive reference, as well as an inspiring, free educational resource for students of dance studies.
The Royal Ballet School, as a centre of classical ballet training, has for generations produced dancers and choreographers of international renown – from Margot Fonteyn, Antoinette Sibley, Anthony Dowell, Anya Linden, Darcey Bussell and Kenneth MacMillan, to a new generation currently making its mark on the world stage – Lauren Cuthbertson, Steven McRae, Edward Watson and Christopher Wheeldon to name but a few.