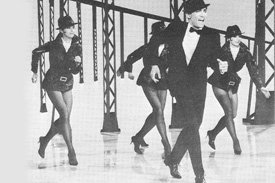 A branch of the popular fast-food chain Leon has said it will only be hiring staff who can sing and dance. In this bold new move, it vows that hiring individuals of this stature will mean it will be easier for staff to take time off to prepare for and go to auditions. The particular chain which advocates this is located opposite the Queen's Theatre in London, where the iconic musical Les Misérables is currently running.
The Leon branch said it would be holding auditions to recruit its staff at the end of January, looking to hire a large team of 40 performers as its serving staff. It is well documented that it can be difficult for performers to attend auditions for performance work, due to the fact they are limited by the hours of work they must do in between these jobs. By working for this branch of the Leon chain, performers have more freedom to attend those auditions which they may not have previously been able to consider.
In a bonus to working at such a considerate and understanding organisation, the restaurant will also allow the staff to perform for customers during shifts. From practising their new audition repertoire to performing their favourite time steps, customers in the Leon branch are surely in for a treat as they get more than they pay for. Leon's co-founder John Vincent told the Evening Standard newspaper that the company wanted to provide a stage for West End hopefuls, both by hiring them as employees and allowing them to perform for customers.
On its website, Leon say its vision is to 'prove that it was possible to serve food that both tastes good and does you good, and there is no denying the fact that customers will sure receive this in the branch opposite the Les Misérables theatre.