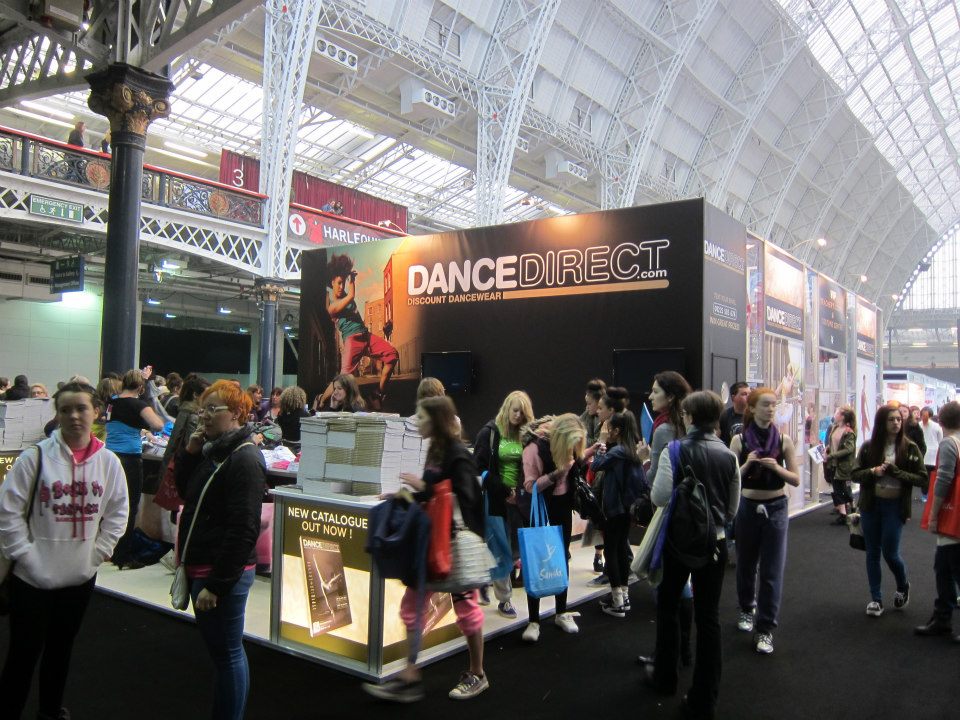 MOVE IT, the ultimate dance experience, is the UK's biggest dance event, and since its inception has welcomed 20,000 dance fans to share their passion for dance in one huge celebration.
2013 saw MOVE IT take place from 8-10 March, and the event presented fantastic performances by dance schools and colleges, great opportunities for dancewear shopping, an array of over 200 classes to take part in, and even some very special guests on the stage and on the Interview Sofa. These included Twist and Pulse, the winner of the first series of So You Think You Can Dance Charlie Bruce, Got to Dance judge and former Pussycat Doll Kimberley Wyatt, Principal of English National Ballet Daria Klimentova, a special performance by Wayne McGregor | Random Dance and even former prima ballerina and newly appointed Royal Academy of Dance President Darcey Bussell. Dance and ballet enthusiasts had the chance to hear her talk about her work with the RAD and what the year ahead has in store.
The Dance Direct stand was busy throughout the weekend, with dance fans, students and teachers eager to snap up the latest dancewear and dance shoe fashions. From leotards, to new tights, to ballet shoes, jazz pants, hoodies and t-shirts, Dance Direct look sure to be clothing most of the dance population for the year ahead! The Dance Direct team also had lots of new Dance Direct catalogues to give out to the dance-hungry crowd, and gave out vouchers of different values to winners who texted in their email addresses and free water bottles to keen tweeters. Teachers had the opportunity to join the team to learn about Dance Direct's new costume ranges, with lots of sparkling tutus and costumes on display around the area!
MOVE IT will next take place from 7-9 March 2014.