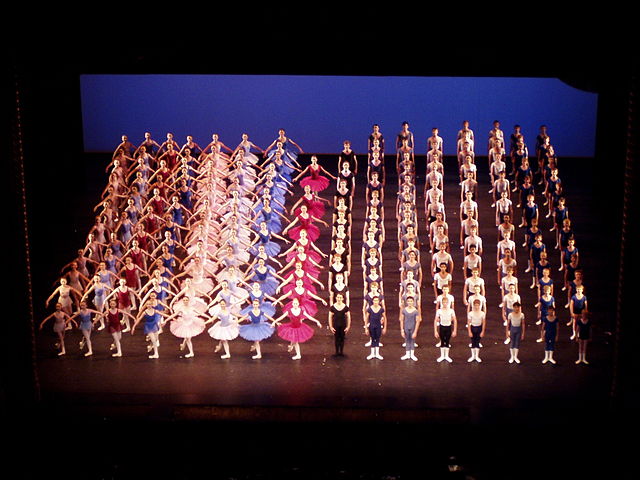 Over the next 7 months, The Royal Ballet School will open its doors to teachers, dance students and enthusiasts alike for a series of exciting lectures and masterclasses once a month, with pointe shoes and tiaras optional. This series of "Exploration Days" will examine the pedagogy and training programmes of the French, Italian, Danish and Russian Schools, and how they influenced the development of the English School as established by Ninette De Valois in 1926.
De Valois founded the school with the opening of the Academy of Choreographic Art, which was renamed the Vic-Wells Ballet School in 1931, renamed in 1939 as The Sadler's Wells Ballet School: when the school was granted its Royal Charter in 1956, the school was given its current name. Each of the Exploration Days will examine the history and style of each of the Schools in turn, including a ballet masterclass to showcase the unique characteristics of the respective School. When developing the School, De Valois extrapolated and collated what she believed were all the strongest elements from the French, Italian, Danish and Russian schools, merging them to forge a new methodology. She hoped by doing so she would create a uniquely 'English style' in a fusion of the best of the old European and Russian Schools.
The Royal Ballet School is one of the most prestigious vocational ballet schools in the UK, and one of the foremost classical ballet schools worldwide, offering full-time training programmes to potentially professional dancers. The School acts as a feeder to both The Royal Ballet Company and The Birmingham Royal Ballet, and its graduates have and continue to dance, tutu clad, in internationally acclaimed companies all over the world. The students follow a specifically designed 'System of Training' of eight years split into two courses; a five year course at the Lower School (White Lodge, Richmond Park, Surrey) for students aged 11 to 16, followed by a three year course at the Upper School (Covent Garden, London) for students aged 16 to 18.
The Exploration Days will run on 30 September (French School), 21 October (Italian School), 2 December (Danish School), 3 February (Russian School) and 17 March (English School), led by Directors and Artistic Directors of the specific schools.
Image courtesy of the Wikimedia Commons.