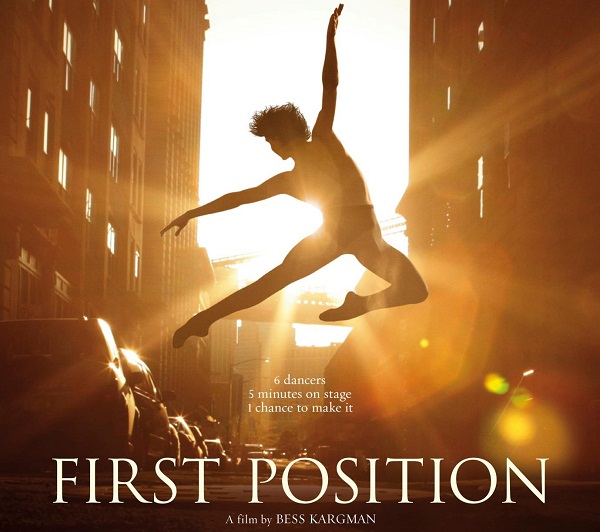 First Position, a ballet documentary-come-movie to be screened in cinemas in the UK, paints a thrilling and moving portrait of the most gifted ballet stars of tomorrow as they prepare for the chance to enter the world of professional ballet. Bess Kargman's award-winning box office hit documentary follows six extraordinary dancers, complete with bruises, blood, injuries and near exhaustion, as they follow their dreams and enter the Youth America Grand Prix, held annually in New York for boys and girls aged 8 to 19.
Every year, thousands of aspiring dancers enter the Youth America Grand Prix as one of the world's most prestigious ballet competitions where talented dancers compete for the coveted title. In the final round hundreds of young dancers compete for only a handful of elite scholarships and contracts and it is imperative that nothing short of perfection is performed. First Position showcases the awe-inspiring talent and passion that is displayed by the dancers, and had its World Premiere at the 2011 Toronto International Film Festival and was named the audience choice's first runner-up for Best Documentary. It also won the Jury Prize at the San Francisco Doc Fest, the audience award for Best Documentary at the Dallas International Film Festival, the audience award for Best Documentary at the Portland International Film Festival, and the audience award for Best Documentary at DOC NYC.
First Position centres around the protagonist characters of Jules Jarvis Fogarty, age 10, Aran Bell, age 11, Gaya Bommer Yemini, age 11, Miko Fogarty, age 12, Michaela DePrince, age 14, Joan Sebastian Zamora, age 16, and Rebecca Houseknecht, age 17. The dancers are from all over the world, and First Position reveals the dancers' fates, with most of the group emerging from the competition with a statuette, award, scholarship or contract with a ballet company.