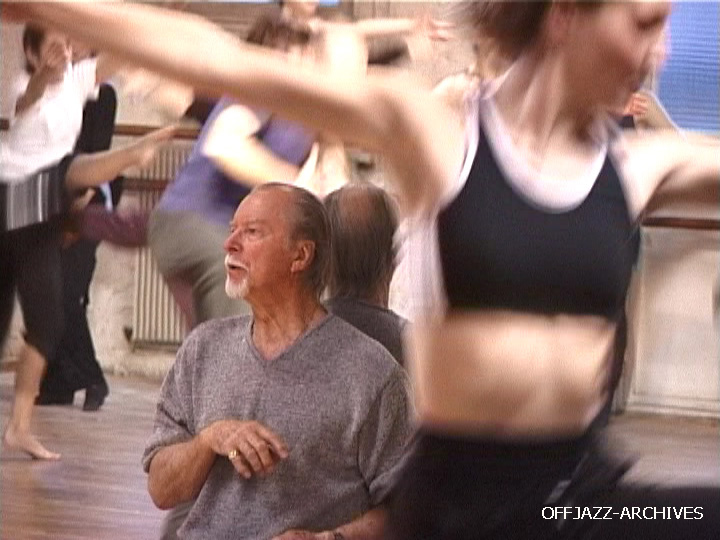 Matt Mattox, the renowned dancer, choreographer and teacher who helped shape contemporary jazz dance in the United States and Europe, died on February 18, 2013 in France aged 91. Perhaps known under the auspice of 'Matt Mattox technique', Mattox's interpretation and approach to jazz dance has been practiced and delivered by many students and professionals, and will no doubt continue to be. Mattox taught his brand of dance to generations of pupils, first in New York and later in Europe.
Mattox had a prominent career dancing in films and on Broadway in the 1940s, and afterwards, despite being less well known than some of the celebrated Hollywood dancers of his era, such as Fred Astaire and Gene Kelly. Despite this, he was every inch their competitor in making his mark on the art of dance throughout the twentieth century, even appearing in the 1954 film Seven Brides for Seven Brothers, amongst others, choreographed by Michael Kidd. For his role in Seven Brides, Mattox can be seen performing a dazzling series of leaps and splits above a sawhorse.
Mattox went on to build on jazz dance's aesthetic traditions and kinetic vocabulary by developing the work of his mentor, prominent choreographer and teacher Jack Cole, envisioning the body as a straight line with curving lines of light energy. As a result, Mattox, as a primary protagonist, built on Cole's traditions and reshaped them as his own. As a dancer, and later choreographer, Mattox was celebrated for his ease of movement and precision, in addition to his fantastic agility. Mattox helped conceive a dance genre that was subtler, more rhythmically complex and far more eclectic, combining his own extensive training in ballet with tap dance, modern dance and folkloric dance traditions from around the world. What resulted was a new, fluidly integrated art form Mattox called 'freestyle dance'.
Image courtesy of Wikimedia Commons.