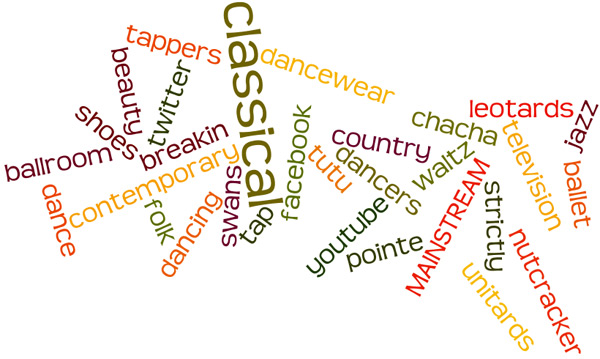 First of all, and most importantly, dance makes us happy! We get to do something we love every week, wear beautiful and sparkling costumes, improve our dance technique and performance, have fun, make friends and keep fit! Exercising through dance releases hormones called endorphins which make us feel positive, spreading to other areas of our lives too.
As well as increasing endorphin levels, dance keeps us healthy and active, and is far more enjoyable than going to the gym! Dancewear and gym-wear are quite similar, but there are so many designs of leotards, dance sneakers and other dance clothes, we are simply spoilt for choice. Dance also lowers stress levels by stimulating our brains in other ways, and takes your mind of other worries that are nagging away – dancing is fun, free and exciting!
Aside from learning about technique, different dance styles and new skills, dance also educates us about our posture and how we look to the outside eye. This has benefits that run far wider than for just dance alone, making us look younger, feel healthier and increase our longevity as humans who have learnt about the correct way to hold ourselves. Dance also increases strength and flexibility by improving joints, muscles and general stamina, as well as toning the body up.
By dancing, we are creating opportunities to meet new people as well as creating time for ourselves. There are no distractions meaning you can concentrate properly on learning the steps, polishing the routine or simply working on your technique. Meeting new people and making friends also means that dance becomes enjoyable on another level, socialising with others who share your passion.
Above all, dancing and taking part in dance classes mean we learn more about dance and engage in our favourite hobby – what's not to love?!