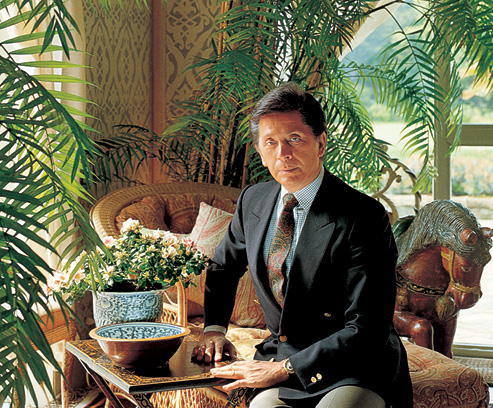 Italian designer Valentino Garavani is making his New York City Ballet comeback, set to design all the costumes for the opening of next season's programme, a far cry from practice tights and cover-ups. Garavani will be travelling back and forth to the Big Apple from Italy to prepare the costumes of the show, ready for an exhibition which will open in London in November which will be completely dedicated to his fashion and works.
At 80 years old, Garavani has much time to enjoy his huge art collection, but it has also led to him taking some time out to work for a ballet company, one of his lifelong passions. Simultaneously, the ballet world will also be privy to passionate work: both sectors complementing each other with the tutus set to dazzle the fall opening. Garavani's return to the fashion, and consequently, artistic spotlight via the NYCB is speculated to "wow" audiences with his collection of ballet costumes, paired with the perfect pointe shoes of the impeccable company.
The instatement of fashion with ballet is not a new venture within the dance sector, however. Earlier in 2012, English National Ballet's Beyond Ballet Russes programme saw a new leotard clad Firebird choreographed by young British hopeful George Williamson in his first commission, utilising costumes designed by David Bamber, who has designed for many of the world's leading fashion houses including Gucci and Tom Ford.
Additionally within the programme, Apollo's various costumes – such as the Muses' layered white dresses – were designed by Karl Lagerfeld, creative director of Chanel. Chanel has a long association with ballet, with Coco Chanel herself having designed costumes for both Le Train Bleu in 1924 and the original costumes for Apollo (originally Apollon musagète) in 1929. With a long historic association of fashion with ballet, it is any wonder which direction new collaborations will take.
Image courtesy of Wikimedia Commons.