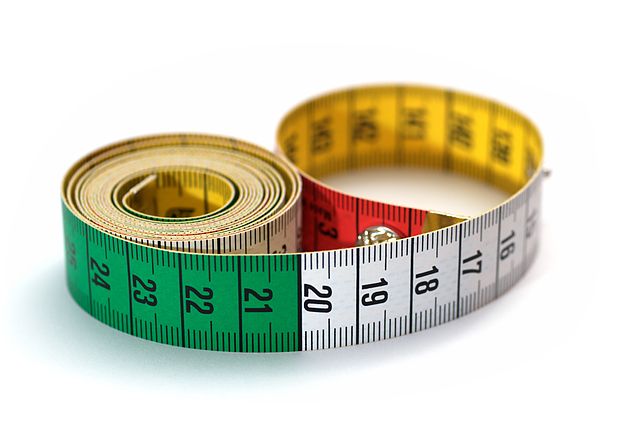 Your dance shows are being prepared and the costumes have been shortlisted, but there's still a lot to do… including taking the measurements for all your students. To help you out, here are a few tips to help you ensure all your students' costumes fit like a glove!
General Tips
Make sure your students are wearing a leotard or other tight-fitting garment (with empty pockets!) when you are taking their measurements.
Have your students stand with their feet apart slightly and their arms straight out to their sides.
Be sure not to pull the tape too tightly and remember that younger students will continue growing throughout the year. You can ensure there is sufficient room for growth by inserting two fingers between the body and the tape measure itself.
Chest
First, measure the chest. The measurement here should be taken around the back to the chest around the fullest part. Ensure your student is not holding their breath as this will make the measurement larger than it should be. Ask your student to take a deep breath in and out – recording the measurement once they have exhaled, which should help!
Waist
Next, the waist. You should be aiming to measure the "natural waist" of the student. To find this easily, ask your student bend to one side and measure from the spot their body naturally folds at. Try to make sure your student is not sucking in his or her tummy… as with measuring the chest, the breathing trick works here too!
Hips
Now it's time to measure the hips. Take a measurement around the widest part of the hips.
Girth
The girth is probably the most important measurement to think about for all costumes built around a leotard base. If your students are not wearing a leotard when you are measuring them, ensure their trousers are pulled all the way up! Measure over the shoulder, between the legs and back around to the centre of the shoulder where the strap of the leotard will sit.
Inseam
Last but not least, take the inseam measurement. Ensure your students are standing straight and looking directly ahead. Have them hold the measure between their legs at the innermost upper-thigh and then measure down to just below the ankle.
That's just about it! For further guidance you can refer to our size chart and please bear in mind we always recommend going up one size if a particular student is between sizes. Of course if you have any questions you can always give us a call on 0845 330 1 330!