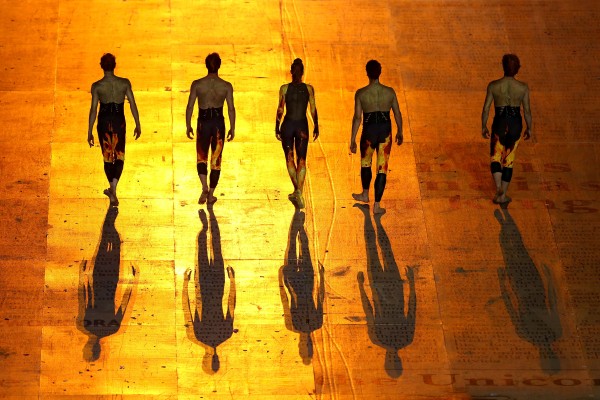 As the one of the most anticipated parts of the Closing Ceremony of the London 2012 Olympic Games, dance and ballet in particular proved themselves as a continually powerful and strong art form. Darcey Bussell and her corps de ballet of a 200-strong ensemble formed the final section of the Ceremony, drawing huge support and countering many political arguments that tutus and pointe shoes should not be as important as they are perceived, and proved, to be.
The ensemble of flame-haired Mohicans included dancers from The Royal Ballet and their counterparts from other British dance companies, such as English National Ballet and non-professional dancers who took part through auditioning. The red and orange leotard clad piece, Phoenix of the Flame, was choreographed by Alastair Marriott and Christopher Wheeldon for the climax of the three-hour spectacular, forming the crux of the British and Olympic spirit.
Bussell came out of her retirement in order to feature in the extra special production as a former Royal Ballet Principal. She descended onto the centre of the stage on a flaming phoenix where she joined Royal Ballet principals Gary Avis, Edward Watson, Nehemiah Kish and Jonathan Cope for a performance inspired by the Olympic flame and spirit to encompass the incredible atmosphere and talent of the Games.
Despite retiring in 2007, Bussell has continued to be active in the art of classical ballet, tights and all. Earlier this year she was announced as a judge for the next season of the BBC's Strictly Come Dancing, and as the fourth President of the 92-year old Royal Academy of Dance.
Image courtesy of the Official site of the London 2012 Olympic and Paralympic Games.