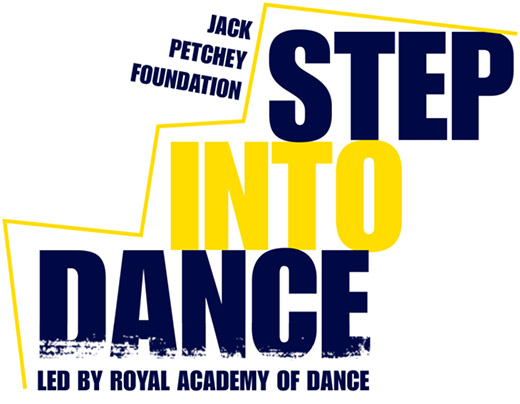 Step into Dance, a partnership programme between the Royal Academy of Dance and The Jack Petchey Foundation, are holding auditions on Sunday 7 October to recruit students into their exciting new Musical Theatre Company. Students in the company will be able to meet other like-minded, talented young people and also perform at prestigious venues across London.
Step into Dance is a fully inclusive community dance which currently runs in 187 secondary schools over 32 London Boroughs and Essex. The programme offers weekly extra-curricular dance lessons to students who would not otherwise have access to quality dance, jazz shoes, or flared dance trousers.  From a pilot of 28 schools, it is now a fully inclusive programme delivered in 187 schools, including Special Educational Needs schools and Pupil Referral Units. Step into Dance is the biggest secondary school dance programme in the UK, unique in offering and performance opportunities throughout the academic year. Each of the 187 schools engaged in the programme pay an annual fee, contributing to the running costs of the programme.
Step into Dance, through its extended programme such as Watch this Step, Step into Battle, the Step Borough Events and its showcase end of the year event, Step LIVE! Step into Dance is responsible for creating over 20 unique, inclusive performance opportunities each year. The events develop the participants' creative experience, showcasing Step into Dance to a wider audience.
The new Musical Theatre Company, complete with top hats and New Yorkers, will be lead by Sonny Ward as teacher and choreographer. Ward trained at Millennium Performing Arts and with the National Youth Theatre, with his choreography credits including West Ham FC Dancers at Upton Park, Dance Expressions at Sadler's Wells, Christmas Cabaret for MD2000, Flashmobs for Walkers Crisps and Littlewoods Christmas TV Adverts 2011. Ward also teaches at the Sylvia Young Theatre School and is Co-Director of Eaton Ward Agency, having trained young students that have gone on to perform in Matilda, Billy Elliot and The Lion King.
Image courtesy of Step into Dance.