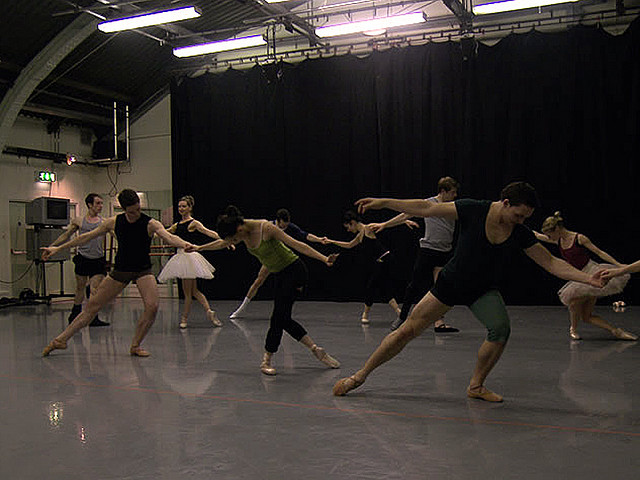 Under its new Artistic Director, Christopher Hampson, Scottish Ballet has recently unveiled its plans and aspirations for the foreseeable future.
Scottish Ballet is the national dance company of Scotland, albeit the smallest of the national ballet companies in the UK, but this does not mean that Scottish Ballet are treading lightly on the rest of the ballet shoes of the dance community. The Company is looking forward to enriching, enthusing and engaging with communities, participants and audiences, tutus and all. In partnership with the Royal Academy of Dance and the Royal Conservatoire of Scotland, it was announced Scottish Ballet will present the Genée International Ballet Competition in Glasgow in 2013 from 20- 29 September.
Commissioning new work is just one of the other ways that Scottish Ballet is extending its reach with many female choreographers such as ex-dancer with Forsythe's Ballet Frankfurt Helen Pickett, Associate Choreographer of Nederlands Dans Theater Crystal Pite and Royal Ballet Soloist Kristen McNally, in addition to Scottish Ballet being among the first to commission a brand-new work from 22-year-old London Contemporary Dance School graduate James Cousins who has just presented his first work at Sadler's Wells. Cousins won the New Adventures Choreographer Award, set up by director and choreographer Matthew Bourne OBE and coincidently co-judged by Hampson. The Company will be working with a wide range of choreographers that will allow the Company to broaden the existing repertoire and produce new work in original ways for the usually leotard and tights clad dancers. The Company is also in talks with major international promoters and arts festivals in order to explore innovative ways to present their work.
For the first time, Scottish Ballet will present the work of five-time Olivier Award-winning Bourne which will grant the Company an exclusive license to Bourne's Highland Fling, inspired by La Sylphide. Scottish Ballet will tour Highland Fling across Scotland in spring 2013, spreading both Bourne's and the Company's influence.
Hampson's creative leadership will not only see him choreograph, but also embrace the imagination of the people of Scotland and beyond. Beginning in autumn 2012, Scottish Ballet will launch Hansel & Gretel, and Me, a new project that connects creation to education and merges artistic expression with real life, giving communities the chance to participate in ballet in the broadest possible sense.
Image courtesy of the www.theedinburghblog.co.uk on Flickr.