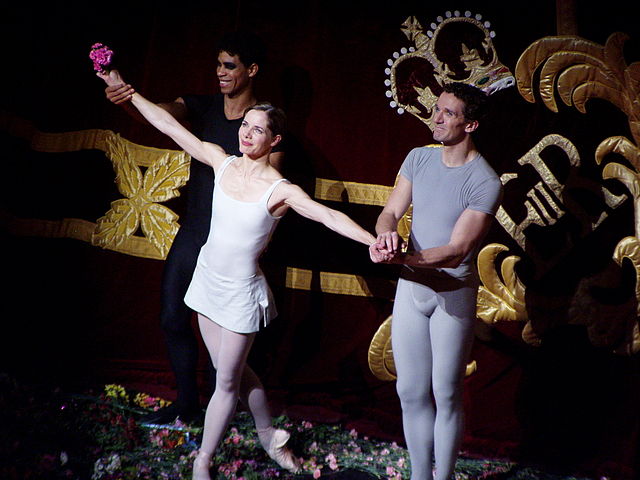 Five years ago, Royal Ballet principal ballerina Darcey Bussell, arguably the greatest British dancer since Margot Fonteyn, retired and moved to Australia, putting away her pointe shoes. She has now returned to the UK and has recently been elected, tutu training and all, as the new president of the Royal Academy of Dance, one of the world's most influential dance training organisations. Bussell is also due to resume her role as a judge on BBC's Strictly Come Dancing in the autumn, digging out her New Yorkers and fishnet tights again.
The RAD, which was founded in 1920 to reinvent dance teaching, has a syllabus that is now taught to 250,000 students in 79 countries. The RAD aims to promote knowledge, understanding and practice of dance internationally, and Bussell follows in the ballet shoe footsteps of another former prima ballerina, Dame Antoinette Sibley, who retired after 21 years as President. Already Bussell talks of the RAD approaching an even wider range of dance styles in order to remain at the forefront of the evolving arts scene. Bussell is already re-entering the world of British ballet in additionally becoming a patron of The New English Ballet Theatre which is dedicated to supporting home-grown performers.
Bussell cites Sir Kenneth MacMillan as her dance inspiration, one of the great choreographers of the twentieth-century, who helped revive full-length ballets in Britain. He was first to recognise Bussell's potential and as a result she became the Royal Ballet's youngest principal ballerina at 20 years old. Years on, Bussell's energy is still impressive, and her post-retirement activities have included a children's dancewear range, the Magic Ballerina series of children's books, and pilates. She is the new face of Sanctuary Spa skincare and has been working on an autobiographical picture book.
Image courtesy of the Wikimedia Commons.