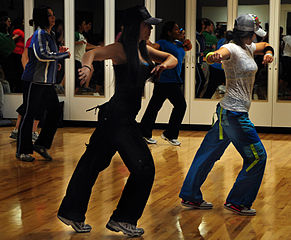 Regardless of your favourite dance discipline, it is important to maintain your practice in other dance forms to both complement and balance your training. Whilst one discipline may be concentrated on, it is beneficial both physically and mentally to take part in other dance forms other than your main interest.
Many teachers encourage their students to try everything to ensure their dance training is well-rounded and dance interests are well-informed. The more dance styles and dance knowledge you have under your belt, the better!
Once dance students begin to venture into dance careers, the different dance styles lend themselves to performances in different ways, and can even influence the roles you are cast for and whether you may have a role created on you in the future. Having a multitude of dance skills at your disposal means dancers are even more of an asset to the dance companies they join. Dance companies demand a lot from their dancers, so the more you can offer, the better.
Despite this, sometimes extreme pressure is placed on the body (and mind) when something completely new is required. Different styles to what you are used to can be difficult to get used to, but by cross-training your body, it will become easier to manage these changes.
Daily class is one of the best ways to cope with the extremes of different styles, as it warms the body up and prepares it for the day ahead. Keeping the body strong and confident is important, so eating well and looking after your body outside of the studio is also vital to succeeding.
Don't forget that the opportunity to work on lots of different things in lots of different styles is the best way to develop as a dancer, and keep on learning!
Image courtesy of Wikimedia Commons.