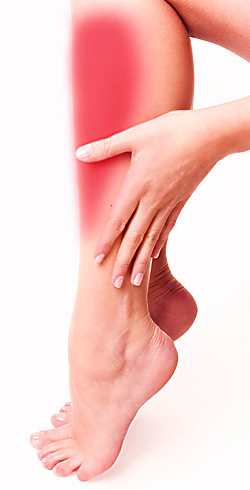 While major injuries are devastating, it is often the smaller injuries which have more of an effect on a dancer's wellbeing, such as being covered in bruises or burning the feet constantly. Dancers can become desperate for a cure, such as for cuts, split skin, blisters and bruises.
For cuts and split skin, lots of dancers use fat-based balms to keep skin softer so it's less likely to split in the first place. Use a pumice stone to reduce the thickness of skin or calluses, or nail clippers to trim tough edges so they don't get caught and pull the wound open. Some dancers also develop taping methods for prevention. Cuts need to be kept clean and sterile, to prevent microorganisms from growing and tape can be used to hold the skin together.
Despite being small, blisters can be painful and troublesome. They form due to friction on the skin but by placing a layer between what rubs and your skin can eliminate the friction, such as by using tape, tights or clothing. Your skin will also toughen up with exposure so you will be less susceptible to blisters once your skin gets used to a new shoe or to dancing barefoot. As with calluses, dancers can use a balm or oil to make sure their skin stays soft and doesn't dry out and harden around the blister: make sure you keep an open blister clean, sterile and covered. Don't pop the blister, but if it is no longer intact, leave the skin over the wound.
Bruises are difficult to prevent, as they occur when capillaries, and sometimes tiny veins, are broken due to impact, allowing blood to collect near the surface of the skin. Try to control descents to the floor with strong muscles and smooth, coordinated movement. If you do bruise easily use balms and creams such as Arnica to help the healing process, and don't let the small stuff get you down!