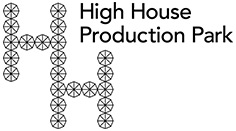 The first National College for the Creative and Cultural Industries is to be established at the High House Production Park in Thurrock, with backing from the government, it has been revealed. The college will open in September 2016 and will provide specialist training for the technical skills needed by the artistic industries.
It will be managed by Creative and Cultural Skills on behalf of industry employers including the Royal Opera House, Live Nation, White Light and the Association of British Theatre Technicians. Coincidentally, High House Production Park is also home to the Royal Opera House's set and scenery workshop and costume centre. This first for artistic education should be a great asset to the industry, providing opportunities for aspiring learners to gain the skills they need for this type of work.
The college is one of four employer-led national colleges announced by business secretary Vince Cable in December, with other colleges including centres for advanced manufacturing, digital skills and wind energy. It is important to nourish the talent which brings plays, operas and films to life on stage and screen, as it is the driving force behind our world-leading creative sector. By continuing to invest in the next generation of talent, we are prolonging the industry for the future.
The four colleges will receive up to £80 million capital funding that will be matched by employers, and will cater for around 10,000 students by 2020. High House Production Park will become an important centre for young people to develop the technical skills the creative and cultural sector needs, as well as ensuring the creative sector grows for the long-term. By developing these opportunities and having professionals and training facilities in backstage and technical skills in one place is unmatched and will help enormously in equipping people with the right skills for jobs in the creative industries.