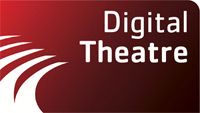 English National Ballet's Le Corsaire is now available on-demand in HD for the first time, courtesy of DigitalTheatre.com Collections. To rent, the cost is £3.99, and to buy, it is £10.99, expanding the ballet content of DigitalTheatre.com. Le Corsaire is the first production to be captured live for English National Ballet.
Le Corsaire (The Pirate) is a thrilling ballet about Conrad, a dashing pirate, and his love for Medora, a beautiful harem girl. It is a swashbuckling drama of captive maidens, rich sultans, kidnap and rescue, disguise and conspiracy, love and betrayal, culminating in a shipwreck which is one of the most breathtaking spectacles in ballet. English National Ballet is the first UK company to perform the complete work, which showcases some of the most bravura male dancing in the ballet repertoire.
Hollywood film designer Bob Ringwood has created new sets and costumes for the lavish piece, an adventure story which promises unmissable entertainment. DigitalTheatre.com will mean English National Ballet's Le Corsaire can be shared on screen with a global audience. DigitalTheatre.com Collections is a unique cultural service that provides a platform for producers of quality content that has previously been recorded, forming a catalogue of recent and contemporary theatre, concerts, opera, ballet and dance. It is the world's best on-demand global arts entertainment platform.
DigitalTheatre.com has over 40 West End and Broadway shows available to rent or buy in HD, with a global reach in over 220 countries. Working in partnership with leading theatre companies it captures stunning live performances authentically created for a fully immersive on-screen experience. The spectacle and choreographic brilliance of Le Corsaire is perfectly matched with the platform, and is a thrilling addition.