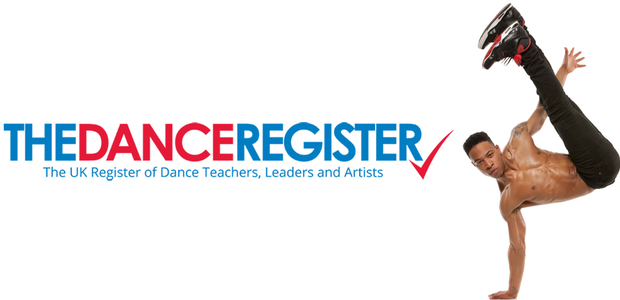 The Dance Register, the directory of UK-based dance teachers and leaders created by DTAP (Dance Training & Accreditation Partnership), champions and promotes high quality dance teaching and leadership. It includes teachers and leaders working in a wide range of dance styles and settings – from ballet and bollywood to ballroom, and salsa and Spanish to street!
It provides a nationally recognised 'one-stop shop' for people looking for a suitably qualified and experienced dance teachers in their area by providing public access to a directory of dance teachers in the UK who work across a range of styles. It enables dance employers, parents, carers and participants to identify dance teachers who are committed to professional practice and it increases standards of dance teaching and leadership by ensuring teachers who join The Dance Register are committed to regular training and CPD.
You can utilise The Dance Register using a range of search options, including by postcode, dance style and age group. You can then access more information about a dance teacher (e.g. level of experience, qualifications, recent training/CPD) from their individual profile. Searching is free throughout the online directory. All teachers listed have passed The Dance Register minimum entry requirements and have signed the code of professional conduct. In addition, The Dance Register provides basic quality assurance for anyone looking to access or employ quality dance teaching and leading.
It is accessible to dance teachers through membership of one of The Dance Register gateway organisations such as Council for Dance Education and Training (CDET), Dance UK, the Exercise Movement and Dance Partnership (EMDP) and the Foundation for Community Dance (FCD).