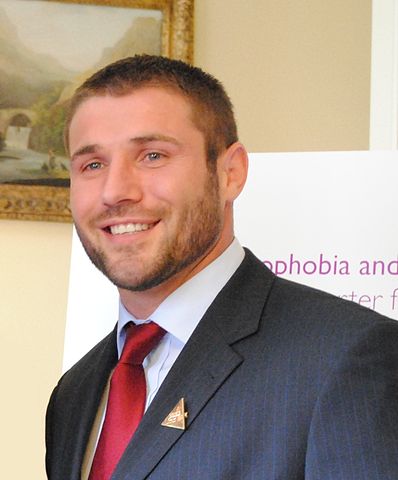 One of the nations favourite evening entertainment television shows, Strictly Come Dancing, has already gone through the usual set of harsh critiques, soft touches and goodbyes for its contestants. Ex-prima ballerina Darcey Bussell – and President of the Royal Academy of Dance – is back on the hit show for a second series as judge, bringing a feminine and arguably more human touch to the panel, and that is discounting her more effeminate male counterparts!
Aside from the usual waltzing, jiving and cha-cha-ing, contestants have already found themselves subject to extra training. Former rugby star Ben Cohen has found himself at the ballet barre, having been sent to ballet lessons as part of last week's training for Strictly. Cohen is one of the bulkier contestants, implying he must work doubly hard to achieve the expected lines and performance quality.
Cohen's professional partner Kristina Rihanoff had previously voiced her concerns about how much weight training he had been doing, leaving him much too stiff and bulky for dancing. As a result Cohen has been attending ballet lessons in an attempt to make him more nimble. Cohen freely admits his lack of good posture, aiming to improve this, along with his overall dancing appearance.
It is hoped that Cohen's ballet lesson stint lasted him through to his next performance, a waltz to What The World Needs Now – however in order to prolong the result of ballet Cohen must embark on a much longer commitment to ballet classes, rather than just those required by the cameras and public relations for the show itself. Cohen has commented on his extra stretch and improved poise for his waltz, ready for former Royal Ballet principal dancer Bussell's eagle eye.
Image courtesy of Wikipedia.