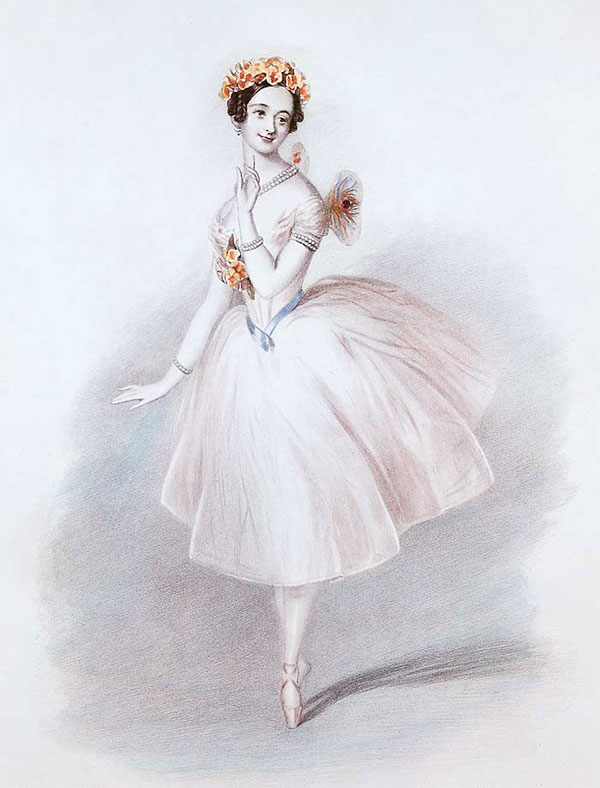 Having opened on 26th May, The Royal Ballet are presenting a three performance stint at the Royal Opera House, with a mixed programme of George Balanchine's Ballo Della Regina and August Bournonville's La Sylphide. The sparkling Balanchine work is set to the ballet music which honours the Queen of Spain in Verdi's opera Don Carlos, marrying opera and classical ballet in an invigorating and inspiring masterpiece.
Balanchine's exquisite choreography, having choreographed for several Verdi operas at the start of his career, showcases fancy footwork, leaps and turns. The production's zesty energy lifts audiences' spirits, with dancers costumed in white and chiffon blue dresses. A superb curtain raiser, the immaculate technique of the dancers is sure to succeed, staged in 2012 by Merrill Ashley who brought the production to The Royal Ballet in 2011. In Balanchine's original 1978 production, he was specifically inspired by Ashley's warm yet bold technique for which he created the work, in a powerful combination of strength and delicacy.
La Sylphide sees principal Steven McRae make his debut in Bournonville's romantic and truly magical fairytale as James the Scotsman, who falls passionately in love with a Sylph. In a flock of romantic tutus and each matching pointe shoe, the artists of The Royal Ballet are taking on a classic piece of ballet history, with Bournonville's adaptation of the ballet first premiered in 1836 (Filippo Taglioni's original version premiered in 1832). The uniquely delicate choreography is captured in 2012 by Danish choreographer Johan Kobborg, staging the love of a mortal for an elusive spirit, and the impossibility of this.
Evoked by traditional folk songs in Herman Løvenskiold's score, the original 1832 La Sylphide was created to showcase the technique of Taglioni's daughter Marie, one of the great 19th century ballerinas of the Romantic era. Bournonville was the first choreographer to recreate the magical narrative of La Sylphide in the marrying of the folk and the ethereal, and it is his version that has survived. It has been regularly performed by the Royal Danish Ballet since its premiere.
Image courtesy of Wikimedia Commons.