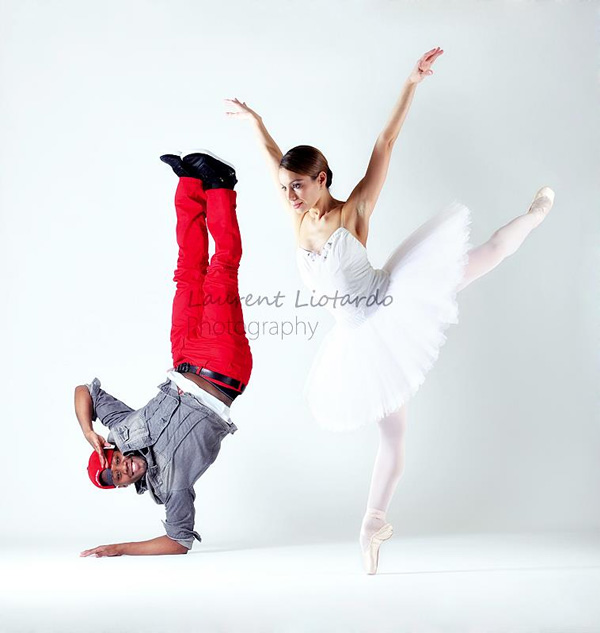 English National Ballet and World Dance Management are set to join in their collaborative venture Against Time, a co-production created by Flawless and Jenna Lee, soloist and choreographer at English National Ballet. In a spectacular fusion between street dance and classical ballet, the daring national tour will begin this Diamond Jubilee weekend on June 1st at the HMV Apollo Hammersmith. The artists of English National Ballet will be combining their tutus and ballet tights with the dance trainers and urban dancewear of the street crew, showcasing extraordinary dance and acrobatics.
Against Time is supported by makeup brand MAC, Swarovski and The Idlewild Trust, adding sparkle and added excellence to the project. Dazzling costumes paired with the dazzling footwork of Flawless is planned to impress audiences from June 1st to July 8th, following the spectacular performance of English National Ballet with Peace One Day at the O2 in 2011. Against Time tracks the story of the battle between the students of The Academy of Excellence and an evil time manipulator who plans to end dance by stopping time. In a race against time, the students battle against the odds to save the future of dance for 2012 and beyond.
The 10 Flawless dancers and 10 ENB ballerinas pit themselves against each other to show off their skills and in turn admire each others' talent. The opposing poles of dance aim to generate a groundbreaking dance experience, which follows the group of dancers through the twists and turns of the narrative which will unfold, inspiring audiences all over the country to engage with both sides of the dance spectrum. It is possible that these two dance forms will continue to move closer, perhaps even merging fully.
Image courtesy of Laurent Liotardo Photography.