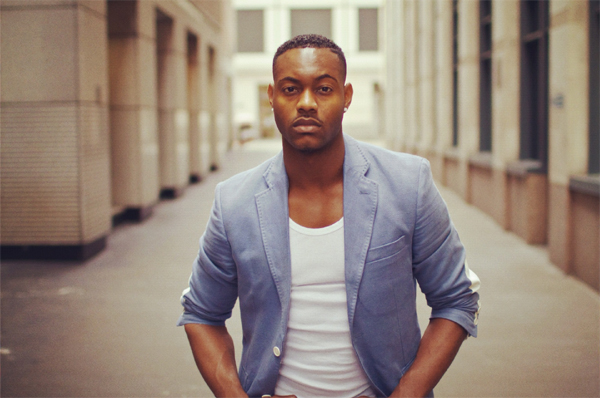 Leroy Dias Dos Santos is a passionate dancer, choreographer, model, singer and a social mentor who continues to strive for perfection. In 2007, he graduated from Middlesex University after studying Dance Studies.
As a freelance dancer, choreographer and teacher Leroy is a proud member of the street dance group Flawless, who were finalists on ITV's 'Britain's Got Talent' (2009). Flawless have had great success in the entertainment industry featuring in movies like 'Street Dance 3D' 1 and 2 by Vertigo films (2009), appearing on Eastenders -E20 BBC 1 (2010), being invited by HM The Queen for the 'Youths In The Arts' event at Buckingham Palace (2011) performing at The Queen's Diamond Jubilee with Kylie Minogue (2012) and also performing at the Paralympic Opening Ceremony (2012).
There have been many highlights in Leroy's career through performing and touring but also meeting many prestigious people such as HM The Queen, Prince Charles and other members of The Royal family, and working with artists such as Madonna, Kylie Minogue, Leona Lewis, Sugababes and choreographers such as Jermaine Brown, Rafael Bonachela, Shobana Jesaysingh, Mavin Khoo and companies such as English National Ballet.
When did you begin dancing, where and why?
I started dancing from the age of 6 years old and as I grew older I started to train and practice Hip Hop with my cousins and friends in my free time. Dancing is a big part of my culture, in my family everyone would always dance and show off at birthday parties and weddings. I wanted to be the best dancer so I would always dance and practice my best moves.
I'd say Michael Jackson was one of my key inspirations throughout my childhood.
What were your early years of dancing like?
My early years of dancing were fun and exciting. In secondary school I would always compete in dance competitions with my friends and we would always win every year. I was taking street dance classes outside of school with my friends, which really helped me interact with other people and boost my confidence. Having friends who were into dance encouraged me to keep on dancing.
How long have you been performing? Did you start young?
I have been performing for about 14 years. I started performing at events, festivals, parties and bar mitzvah's from the age of 15. I was committed to several community dance groups, which gave me opportunity platforms. Performing from a young age was a great experience, which helped enhance my skills and ability.
Where did you train and what was a typical day like?
After secondary school I took a BTEC National Diploma in Performing Arts, which was a 2-year course at Barnet College. In this course I was able to develop my singing, dancing and acting. This was also the first time I experienced Contemporary and Ballet training. A typical day at College was Ballet and Contemporary class in the morning, drama/singing and technical theatre in the afternoon. I would then go to D.I.C.E. after college, which was a community street dance group for Popping, Bboying and Hip Hop training. This was my schedule for most days.
What is a typical day like now?
A typical day for me now is very hectic and spontaneous. The majority of the time as a freelance dancer, choreographer and teacher I am always kept busy touring across the world. If I am not performing or touring with Flawless, I am either teaching workshops in schools or universities, choreographing shows and working on my own individual projects.
Everyday has a different story and is never the same.
Do you still take classes? How do you keep on top of your technique?
I still take class in my free time, as it's important for me to keep on top of my game. I take general classes from Ballet to Hip Hop classes. I also go gymnastics too as I like tumble and practice different tricks. Being an all round dancer means I always have to keep on training and having balance in training all styles.
What's the best part about performing?
The best part about performing is being able to engage with the audience and being in the moment.
What would you say was your greatest achievement to date?
My greatest achievement so far was being invited by HM The Queen to perform at Buckingham Palace (2011) and performing with Kylie Minogue at The Diamond Jubilee (2012), which was such an honour.
Which part of dance do you enjoy most?
The part of dance I enjoy most is definitely performing.
What advice would you give to someone aspiring to be part of the dance industry?
The best advice I would give is that you have to be very disciplined, hard working and consistent as a dancer/choreographer. Make sure you are always training, learning and exploring. It's great to be ambitious, creative and confident in every path you take and make the most out of every given platform and opportunity.
What's next for you?
I am currently on tour with Flawless featuring in a show called 'Flash Mob' which is being toured across the UK from June till August 2014. I am also working on my solo show called 'The Battle Within' which will be performed in theatres towards the end of 2014. I will be choreographing a few projects and creating video concepts throughout 2014. For more details check my website www.leroydias.com twitter.com/Fx_Flawless