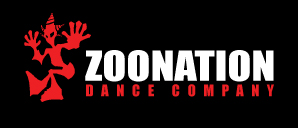 ZooNation, the hip hop dance company founded by Kate Prince in 2002, will perform the world premiere of new production Groove on Down the Road at the Southbank Centre in London this summer. The new show is written and directed by Prince, and has been commissioned by the Southbank Centre, described as a "unique twist" on The Wizard of Oz.
Prince's production will include music from the 1978 film The Wiz, and will be re-mixed with current hits by DJ Walde. The cast will comprise dancers under the age of 19 and two 11 year-old dancers, Arizona Snow and Portia Oti, will share the role of Dorothy, taking to the stage and unleashing their talents. This cast is born from the ZooNation Academy of Dance, which Prince trains each week, an admirer of their capability and talents at such a young age. The dancers have had huge amounts of access to hip hop dance and the culture which surrounds it, and the wealth of information that comes too. As a result of this, the group is made up of a whole new breed of dancers who have a raw, authentic and fearless skill and passion for dance.
The show marks the return of the hip hop dance company to the venue after it last performed there in 2010 with smash-hit Into the Hoods, a take on the musical Into the Woods. Into the Woods was created in 2005 and was commissioned by Sadler's Wells to be performed for the first time in 2006 at the Peacock Theatre. The show then opened on the West End in 2008 and therefore became the first hip hop dance show on the West End and the longest running dance show in the history of Theatreland.
Groove on Down the Road will run from August 10 to September 1 at the Southbank Centre's Queen Elizabeth Hall.