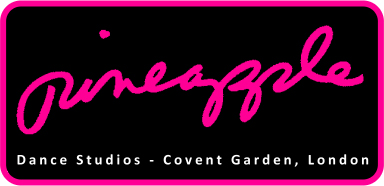 Debbie Moore OBE is the founding business woman behind Pineapple Dance Studios – and its associated clothing brand – bringing accessible, open classes to dancers all over the capital. Now aged 67, she shows no sign of slowing down.
Moore began her career as a model at the age of 15, gradually entering the dance and health industry following disruption to her modelling career. Following the closure of the only dance studio in central London, Moore was inspired to create Pineapple Dance Studios from an old pineapple warehouse in 1979.
This was not all Moore accomplished, as a pioneering business woman. She went on to launch the Pineapple clothing range, inspired by the dancers in her studios and their unique ways of customising and accessorising their clothes to accentuate their bodies. As a result, Moore became the first female Chairman to take her company public on the London Stock Exchange when Pineapple became a public company in 1982.
Moore was appointed Officer of the Order of the British Empire (OBE) in the 2010 New Year Honours List following her continuing to strive to achieve the best for her brand. Her book, 'The Pineapple Dance Book', an insider's guide to the world of fitness and dance was published in 1983, and 'When A Woman Means Business', offering business and lifestyle advice based on her own and other female entrepreneurs' experiences was published in 1989. This book in particular was reprinted in Chinese in 1999, as an inspirational guide for Chinese businesswomen.
Moore is a ground-breaking force in fighting for success, in both the business and performing arts sectors: 2010 also saw the Sky One observational documentary series 'Pineapple Dance Studios' aired in the UK to fantastic success, winning the Royal Television Society Award for Best Features and Lifestyle Series. The series went on to air in several countries, including Australia, New Zealand, The Netherlands, Norway and Singapore.
Debbie Moore is certainly a force to be reckoned with!