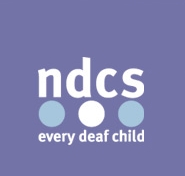 A new competition from the National Deaf Children's Society – named Raising The Bar – has been announced in order to encourage young deaf dancers and musicians to showcase their performance skills. Entering is simple, just through the NDCS website, and could mean the young artists could show off their talents and attend a masterclass led by successful deaf dancers and musicians.
Young artists aged 8-16 have until 22 February to create and submit a 1-2 minute video of themselves performing a dance or music routine via the Buzz website. To do this, they must first upload the video to YouTube and then provide the link when completing the entry form. 10 lucky winners will then be selected to attend a two day masterclass on 24 and 25 May in Birmingham. There are no boundaries: it can be any kind of dance or music, from hip hop to ballet, or playing the clarinet to signed song!
The entrants must be a resident in the UK, and if an entrant is under the age of 13, the YouTube account used to upload the entrant's video must be an adult's. Runners up will receive prizes of Amazon vouchers worth £25, and for the winners, there will be the opportunity to meet and be mentored by current successful deaf musicians and dancers. Danny Lane, an acclaimed deaf pianist from Music and the Deaf; Ruth Montgomery, a very successful deaf flautist; and Ava M Blake and Billy Read from world famous Defmotion will all be involved.
At the end of the masterclass, there will also be a chance to take part in a variety performance to an audience, following the opportunity to meet other deaf peers with the same interests – it sounds a lot of fun!