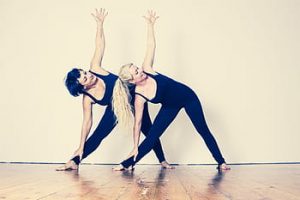 This year marks the Centenary of Rambert School of Ballet and Contemporary Dance, with celebrations taking place throughout the year that provide opportunities for the School to honour its rich history and look forward to the future.
Founded by dance pioneer Marie Rambert in 1920, it is the UK's oldest vocational dance school and still stands by its founding principles of innovation, creativity and individuality that is reflected in the School's holistic approach to nurturing talent and developing the dance artists of tomorrow.
For a century Rambert School graduates have occupied places across the dance profession as leading choreographers and dancers in some of the world's most renowned companies including Rambert, Akram Khan Company, BalletBoyz, Ballet Black, Hofesh Shechter Company, Mark Bruce Company, New Adventures, Nederlands Dance Theater, Phoenix Dance Theatre, and Russell Maliphant Company.
This year it will be looking back over a century of incredible dance training and the impact the School has had across the world, as well as looking forward with excitement to the next chapter in our history as it continues to nurture future generations of dancers, choreographers and dance professionals.
The Centenary programme begins with CELEBRATION, a specially curated performance at the Royal Opera House's Linbury Theatre on 24 June. Dedicated to the School's patrons and supporters, the evening will embody the adventure, imagination, and technical excellence that has characterised Rambert School for the last century. CELEBRATION will feature pieces from some of the most influential choreographers from Frederick Ashton to Christopher Bruce, as well as rising stars in the dance world and the school's own students. They will be performed by the students alongside alumni from the world's leading dance companies.