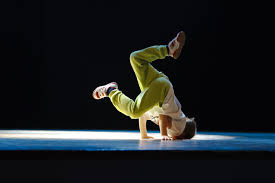 We Move, a consortium of nine leading hip hop dance companies and organisations, has announced that applications are open for a unique nine month leadership training programme for members of the hip hop dance community, funded for the next two years by an Arts Council England Transforming Leadership Grant.
At a time of change in hip hop dance – with three hip hop dance companies joining the Arts Council's National Portfolio in 2019 – Artists4Artists, Avant Garde Dance, Boy Blue, Breakin' Convention, East London Dance, Impact Dance, Uchenna Dance, University of East London and ZooNation: The Kate Prince Company have joined forces to co-design a training and support programme for the next generation of hip hop leaders.
The consortium is looking to invest in 10 aspiring hip hop dance creatives and producers who want to represent the hip hop community and culture, are passionate about raising the profile of hip hop dance in theatre and want to be the voice of change in the arts sector. Created by the hip hop community for the hip hop community, We Move will work with the next generation of artform leaders to ensure a sustainable, representative infrastructure for hip hop and to influence key decision-making within the wider cultural sector.
The programme takes place across locations in London over a series of one and two day sessions from April to December 2020. Two-day intensives will see soft skills development; masterclasses from inspirational guest speakers and current leaders; and support bespoke leadership plans for individuals throughout the programme. One-day industry skills workshops will be topic-specific to develop key producing skills. In addition, the programme will include action learning sets, board shadowing, mentoring sessions and an opportunity to pitch for personal development bursaries and paid work placements in the arts sector.
The consortium is looking for hip hop dance theatre producers and creatives with at least five years' experience; who are committed and passionate about hip hop dance and culture; have a serious desire to impact the cultural sector, inspire social change through the arts and innovate in hip hop theatre; and have determination to move their career to the next level.
The application deadline is 13 March.