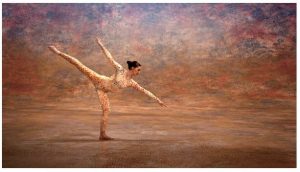 CUNNINGHAM, a 3D cinematic experience about legendary American choreographer Merce Cunningham, is set to be released in cinemas across the UK and Ireland from 13 March, following the Merce Cunningham centenary.
The film follows Merce's artistic evolution over three decades of risk and discovery between 1944–1972, from early years as a struggling dancer in postwar New York to his emergence as one of the most influential choreographers in the world. Misunderstood and rejected by the dance world of his time, Merce persevered and developed a new dance technique and a way of thinking about making dance performances, in collaboration with composer John Cage and visual artist Robert Rauschenberg.
Including both imaginary realms and actual life experiences, the film features excerpts from Cunningham's works, reimagined for 3D cinema at interior and exterior locations. The precise choreography of the camera will allow viewers to "step inside the dance"; and the archival materials (16mm/35mm footage, audio, and photographs) evoke the atmosphere of the time, while Merce's own diagrams and drawings provide insight into his creative process. 3D technology weaves all the elements together, creating a moving and visceral journey through Merce's world.
Merce Cunningham (1919-2009) was a world-renowned choreographer unequaled for innovation in both the 20th and 21st centuries. Merce developed a new way of thinking in collaboration with visual artists and composers such as John Cage (who was also his life partner), Robert Rauschenberg, Jasper Johns, Frank Stella, and Andy Warhol. The Merce Cunningham Dance Company was founded in 1953 and disbanded in 2011 after Merce's death. Throughout his seventy-year career, Merce choreographed more than 180 dances and over 700 "Events," which combined excerpts from diverse works in novel contexts.