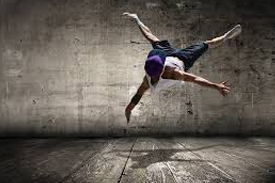 Step into Dance, a partnership between the Royal Academy of Dance and The Jack Petchey Foundation, works to provide dance programmes in over 200 schools across London and Essex. Throughout the year, approximately 6,000 young people from both mainstream and SEND schools participate in dance classes as a result of the Step into Dance programme.
Aside from weekly dance classes, there is a multitude of events taking place throughout the year which Step into Dance programmes. The events are London-based, and lead up to the programme's main event of the year, Step LIVE! Auditions see the most talented Step groups selected to perform at the event, and it features hundreds of young dancers aged between 11 and 18 years old.
Step into Dance is the largest inclusive secondary school dance programme in the UK, providing focus, creative experience, live performance opportunities and a chance for young dancers to further learn and develop through its work. Step into Dance also hosts four youth dance companies, for some of the most gifted dancers on the programme. Dancers audition to join and work with their peers outside of their usual Step into Dance involvement.
The dancers rehearse weekly during term time at the Royal Academy of Dance in Battersea, London. The dancers involved are able to receive a high level of dance and performance training from Step into Dance's professional teachers, working together to further their dance training as an extension of Step into Dance's work. Most recently Step into Dance launched its Inclusive Youth Company, a creative company that works to bring together dancers from both mainstream and SEND schools that Step into Dance works with. Alongside a jazz, contemporary and street dance company, the Step dancers have lots of room to grow and achieve.