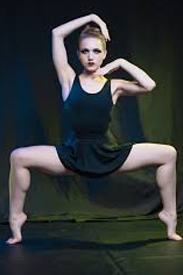 Matt Mattox has been described as "one of the greatest male dancers that ever was on a performing stage", which is a compliment in itself. This is aside from the fact Mattox also choreographed nearly 30 ballets over the course of 30 years in the industry.
Although his interviews were very rare, Mattox, who died in 2013 aged 91, left an everlasting mark on jazz all over the world. He spent more than 30 of his later years in France, having created much of the vocabulary and jazz customs that form the technique and style we know today. Through this process he created a jazz technique still found in classes.
Before Mattox became an iconic dance figure, he lived in Tulsa, Oklahoma as Harold Henry Mattox. His dance training only began when his family moved to Los Angeles and Mattox began taking ballet, tap and ballroom dance. Working as a fighter pilot with the Army Air Forces in World War II put Mattox's training on hold, yet his career flourished upon his return.
Mattox's ballet background put him in high demand for both stage and screen; Mattox was part of almost 20 Hollywood films and made a lasting impression as frontiersman Caleb Pontipee in Seven Brides for Seven Brothers (1954). Mattox's film credits also include Yolanda and the Thief (1945) with Fred Astaire, Gentlemen Prefer Blondes (1953) with Marilyn Monroe and The Band Wagon (1953) with Cyd Charisse.
His focus shifted to jazz through his work on Broadway, going on to choreographing many productions. As a result, Mattox is known for developing jazz dance into a genre separate from the high-energy Broadway hoofing style it was previously associated with. Ironically Mattox preferred to call his technique "freestyle," and pulled from ballet, flamenco, tap, Spanish dancing and his own creations when teaching.