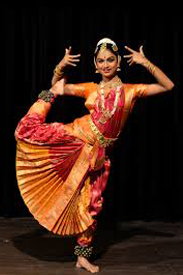 The UK's leading South Asian dance organisation celebrates 40 years of innovation and diversity this year, with a year of celebratory events in major London venues from 17 May. 2019 sees the game-changing Akademi marking its 40th anniversary with a series of celebratory events running until April 2020, marking the final year of the directorship of Mira Kaushik OBE. Kaushik has seen it through the many changes in the cultural and political landscape in that time.
Akademi embraces South Asian dance in all its forms – classical, contemporary, commercial and social – commissioning, creating and supporting it. Its work over the past 40 years is an expression of the UK's increasingly diverse society. Now a truly British artform, South Asian dance is woven into the tapestry of our culture. Many artists who were presented by Akademi in the early days of their careers are now part of the cultural mainstream.
Founded by Tara Rajkumar, it has presented hundreds of performances over the years including large-scale productions at locations including the Houses of Parliament, Trafalgar Square, the Southbank Centre and more. Its recent dance theatre piece on World War I, The Troth, received international acclaim. For over three decades, Akademi has pioneered projects in education and community settings, providing workshops for young people including those with special educational needs along with a health and wellbeing programme for older adults living with dementia and heart and lung diseases.
Akademi's year of celebratory events includes performances, talks, workshops and competitions in some of the capital's landmark venues. Further events in autumn 2019 and spring 2020 will be announced later in the year.
Akademi is a progressive South Asian dance organisation, which aims to inspire audiences and change lives by creating and nurturing excellence in classical, contemporary, and participatory South Asian dance. Akademi's programmes bring South Asian dance to mainstream attention, capturing the public's imagination through inspiring storytelling. It creates talent pathways for the next generation of dance artists, and takes South Asian dance to the heart of the community, creating life-affirming experiences for those who are disadvantaged, disengaged or isolated.