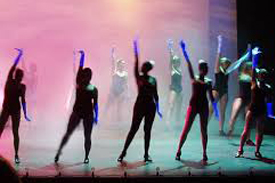 One Dance UK has launched its search for the choreographers of the future. The programme, known as Young Creatives, is looking to attract more young people to take part and explore their choreographic creativity.
Launched in 2008, Young Creatives is delivered in partnership with One Dance UK, the Royal Opera House and Rambert. It is aimed at young people between the ages of 15 and 19 (up to 25 for those with disabilities) who are interested in choreography. The Young Creatives programme hopes to attract young people who are brimming with new ideas and suggestions and would value some help and guidance in developing their ideas and enthusiasm into dance. The programme gives young people the time and space to explore their own ideas.
Young Creatives therefore helps young people discover and explore the possibilities that creating their own dance can bring. As the youth dance and dance education landscape continues to change, young people remain in need for opportunities to exercise their creative talents. Successful applicants to this year's scheme will have the opportunity to develop their choreographic ideas supported by a creative mentor before presenting it at the Linbury Theatre at the Royal Opera House. The programme will culminate with a special performance of Young Creatives' work as part of the U.Dance National Youth Dance Festival at Southbank Centre, on 20 and 21 July.
To this end, One Dance UK is the sector support organisation leading the way to a stronger, more vibrant and diverse dance sector. It supports all those in the sector to achieve excellence in dance performance, education and management, and advocates for the increased profile and importance of dance in all its diverse forms and settings.
Young Creatives is open to any dance style, or genre, previous experience is not necessary. To apply visit www.onedanceuk.org