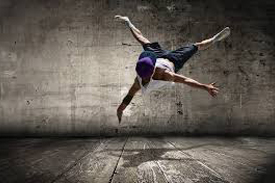 Run by Sadler's Wells, the country's flagship company for young dancers, National Youth Dance Company has selected its seventh intake sourced from 26 towns, cities and villages across England. The new cohort joins Guest Artistic Director Botis Seva to work on a new piece especially created for NYDC titled MADHEAD. This will premiere at DanceEast in Ipswich on Saturday 20 April 2019, followed by a UK tour. The new commission fuses contemporary dance, physical theatre and hip hop.
Covering all regions across the country, 18 performance workshops took place from May – July to select the new members for the 2018-19 intake. Consisting of 19 female and 9 male dancers aged 15 – 24, the new members join the 10 dancers returning from last year to form a company of 38. During the dancers' time with NYDC, they are offered a unique insight into the dance profession, living and working closely together as a company, alongside NYDC staff and the artistic team. The year-long experience in the company provides members with the necessary skills and techniques to find career opportunities and raise aspirations, self-esteem and confidence.
The dancers are mentored during four intensive residencies in school holidays to create and rehearse the new piece. Entering its seventh year, NYDC has established a reputation for producing high-quality, critically acclaimed productions by leading choreographers: Sharon Eyal (2017-18), Damien Jalet (2016-17), Michael Keegan-Dolan (2015-16), Sidi Larbi Cherkaoui (2014-15), Akram Khan (2013-14) and Jasmin Vardimon (2012-13). Demonstrating their commitment to young dancers, these internationally acclaimed artists highlight the power young dancers have to shape the future of dance.
Botis Seva's appointment follows his recent highly acclaimed piece, BLKDOG, which formed part of the Sadler's Wells' 20th anniversary commission, Reckonings, in October 2018. In August, Seva collaborated with Billy Boyd Cape to create a short film, Reach, commissioned by Sadler's Wells as part of Channel 4's Random Acts series. He and his collective Far From the Norm have performed at Sadler's Wells with Breakin' Convention and curated a Wild Card evening in the Lilian Baylis Studio.