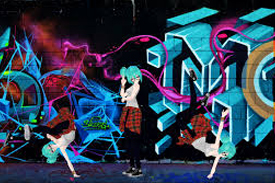 The first Hip Hop Dance Fellowship has announced the finalists for the first Hip Hop Dance Award supported by The Arts Foundation, a charity which supports UK based talent across the arts. Kwame Asafo-Adjei, Julia Cheng, Juan Gaviria and Chris Reyes have been selected from dancers nominated by practitioners and producers from around the country. The criteria included all forms of street dance focusing on those breaking boundaries with the art form to create their particular style and method of working.
The finalists represent an array of talent in the sector: Kwame Asafo-Adjei's work explores black identity and history through hip hop movement and physical story-telling, challenging the stereotypes of the genre as well as tackling social and political subjects. Julia Cheng's captivating work with her collective of largely female artists are at the cutting edge of jazz, poetry, dance and tech; she recently has been involved in exploring wearable tech and how it can create sound scores through movement. Juan Gaviria is the founder of Soul Mavericks who have helped put the UK on the map for breaking by winning multiple competitions internationally as well as nurturing a new crew of superstars in the making. Finally Chris Reyes, whose work is now central to developing the hip hop dance theatre sector with his unique jazz, live and social mix, and highlighting the importance of understanding the social context behind such work.
An eminent panel oversaw the applications comprised of Delia Barker, dance specialist and programmes director at the Roundhouse; Benji Reid, UK pioneer of hip hop theatre and culture and Kenrick Sandy MBE, award-winning dancer and choreographer and artistic director of Boy Blue Entertainment.
All the finalists will receive £1,000 with the exception of one who will be awarded the £10,000 fellowship. This will be announced at the AFFAs (Arts Foundation Futures Awards) at the ICA on 28 January, along with the results from the four other artforms; Poetry, Experimental Architecture, Visual Arts and Designer-Makers. Over the past 25 years The Arts Foundation has given over £1.7m to individual artists from across the spectrum of the arts, with the aim of buying them time to focus on their practice and develop future work.