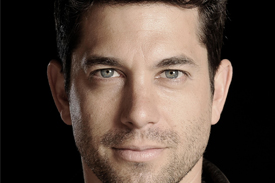 A Gala Performance to celebrate the final day of the London Tap Dance Intensive (LTDI), taking place at London Cabaret Club on Sunday 29 July has been announced, in aid of the Royal mental health initiative #HeadsTogether. The event, hosted by star of stage and screen Adam Garcia, will have performances from cast members of 42nd Street, STOMP, Hamilton, Tap Dogs and Motown, alongside the tap festival's faculty of world-class professional tap dancers. Further special guest appearances will be announced.
The LTDI 2018 Gala Performance will also feature exclusive performances from three brand-new pieces of tap dance theatre: Old Kent Road's 'OSCiLLATE', Lee Payne's 'TapSymphony' and the premiere of Jack Evans's highly anticipated 'Feet Keep Me Flyin''. Events of this type are a rarity, with the gala event full to the brim of tap stars and entertainment.
The Gala Performance will donate 50% of its proceeds to #HeadsTogether, the mental health initiative spearheaded by The Duke and Duchess of Cambridge and Prince Harry. The initiative combines a campaign to tackle stigma and change the conversation on mental health, with fundraising for a series of innovative new mental health services. For more information, visit www.headstogether.org.uk.
London Tap Dance Intensive is a three-day festival of classes, workshops, events and performances taking place from 27 – 29 July, in the heart of Central London, uniting the global tap dance community. It is a highly anticipated event for tappers, and is a way for audiences to full immerse themselves in this particular genre of dance.
The gala performance will be held at London Cabaret Club, Bloomsbury Square, Holborn, London.