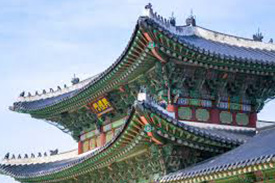 China is set to build a huge city dedicated to the arts, recent reports have stated. The £2 billion 988-acre site, 60 miles from Beijing, will include performance venues, a museum, exhibition space for artist residencies and offices. It is the latest of a number of "cultural towns" to be built by private developers, and the city could 'open' as early as next year.
Valley XL, named after the project's location in Xinglong County, Hebei province, is the latest massive infrastructure project planned for the area. The city is being built by two little-known companies called Shenzhen XL Culture Development and Guangdong Yuegang Investment Development. Through a major expansion of art-based industries it is hoped that Valley XL will establish a long-term, stable community and a high-quality living environment for the resident creative practitioners and international tourists.
It is not clear how the Valley XL developers are financing such a big project. They say they will work in partnership with national and international arts institutions and they have hired curator Li Zhenhua as the Valley's cultural adviser. Construction is expected to begin in the second half of this year, with the arts city opening in phases. The first phase is aiming for a soft opening as early as next year.
Valley XL is located in a valley 97 kilometres northeast of Beijing, just outside Chengde city. It is near the Great Wall and surrounded by mountains, forests and lakes. A new high-speed railway opening next year will cut the journey from Beijing to Chengde to 20 minutes, and the Valley will be built according to environmentally sustainable principles.
China is building thousands of cultural towns across the country to boost tourism, local economies and its soft power. It is not clear, however, whether there is enough quality content to fill all the new venues and exhibition spaces.