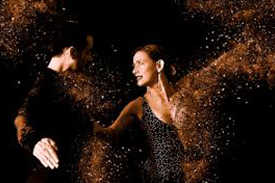 Last year the Really Useful Group partnered with one of China's biggest entertainment groups, Shanghai Media Group Live, which owns 13 theatres and several performing arts companies. The pair partnered on Chinese-language musicals and training in a bid to develop the country's musical theatre industry. It is the live entertainment arm of Shanghai Media Group, which owns television and radio channels as well as news outlets and TV and film production arms.
Among the first projects to be announced are the first Chinese-language production of Tell Me on a Sunday, and a training course taught in collaboration with Arts Educational Schools, which will expand both the reach and influence of the musical and vocational establishment. Shanghai Media Group has previously partnered on the Shanghai production of Punchdrunk's Sleep No More, and has deals with BBC Worldwide to distribute shows such as Sherlock and Doctor Who.
The first Chinese production of Tell Me on a Sunday will be developed by Really Useful Group as the partnership's flagship project, transposing the original story of a girl moving from London to New York to a Chinese woman as she moves from regional China to Shanghai, and will tour China next year.
The training initiative, with ArtsEd, will host its first vocational musical theatre course in September. Voice, dancing and acting tutors from ArtsEd will travel to Shanghai for the eight-week intensive course, which will be taught in a mix of English and Mandarin. Shorter courses will also take place.
Really Useful Group and Shanghai Media Group Live have also announced a third strand to the partnership, in which they intend to develop new musical theatre for China and increase interest in the genre. Lloyd Webber's work has been taken to China since 2001, however the composer said he wanted to enable Chinese audiences to enjoy musical theatre to the scale and quality that is produced in Europe and North America. This would include creating culturally sensitive translations of existing works as well as new shows.